ACOUSTIC REVOLUTION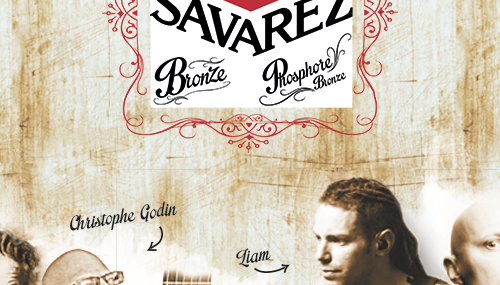 NEW SETS " SAVAREZ ACOUSTIC " All the knowledge of Savarez to create innovative strings. 
Information on the range Savarez Acoustic and Acoustic Phosphore bronze are available on the site.
Documents can be downloaded :
Catalog / Chart tensions / Chart tensions per gagues / Promotional items 
Click on a set to discover it and those from the same range
To access the full range click here
Select " Savarez Acoustic" in "Brand"
limit the choice by selecting " Bronze Acoustic " or " Acoustic Phosphore Bronze " in " Range"
With 70 years of experience in the development of metal strings , SAVAREZ made ​​its revolution and launched a new range called for folk guitars "SAVAREZ ACOUSTIC" .
After the worldwide success of the strings and Blacksun ARGENTINA ; SAVAREZ takes another step in its quest for acoustic excellence .
Many musicians to record Rock , Folk or Country, already play in concert strings SAVAREZ ACOUSTIC for the quality of their sound and their rich harmonic spectrum .
ACOUSTIC SAVAREZ range is available in Bronze and Phosphor Bronze rods in 4 : XL / L / CL / M games with 6 and 12 strings.
The range of games " SAVAREZ ACOUSTIC " is available in Bronze and Phosphor Bronze :
6 strings of the games are available in 4 rods: XL / L / CL / M
12 string sets are available in two tie rods L and XL.