ALESSIO NEBIOLO
Classical Guitar
Italy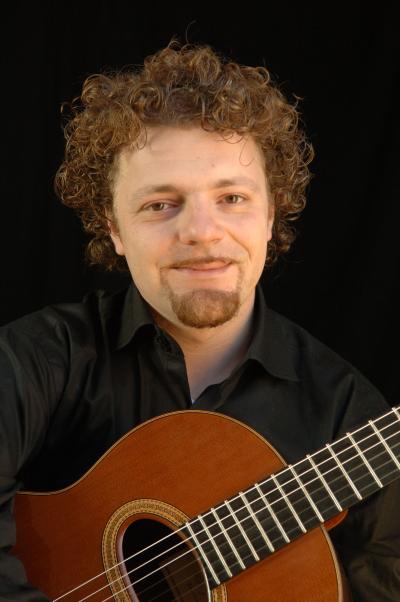 Biography
He starts his musical studies with Gianpiero Biello in Asti. Then, he kept on studying with Guido Margaria at the Alessandria conservatory "Antonio Vivaldi" and obtained a diploma with "distinctions". He perfected his formation with other professors as Stefano Grondona, Betho Davezac, and Dusan Bogdanovic. In 2003, he obtained his "Diplôme de Virtuosité" (Concert Diploma) with "congratulations of the Jury" at the Lausanne Conservatory in the professional classes of the Brazilian guitarist Dagoberto Linhares. Then, he is invited to end his studies with a "Diplôme de Soliste" (Soloist Diploma with orchestra), which he obtained with "Congragulations of the Jury"; he also gained the First Price Max Jost dedicated to the best soloist of the year among all instruments. Alessio Nebiolo is already a laureate of several competitions as "Concours Città di Varenna" (1st price), the "International young concertists competition" (1st price) and the "Verdi competition" (1st price) in Roma, the "International Competition S. Salmaso" in Viareggio (2nd price, 1st not assigned). 
He begins to tour around the world starting with concerts in Italy and then in Asia and Latin Amrerica.
He recorded four CDs as soloist, such as 'Live at Lucerne Festival' published by the 'Festival de Lucerne' and broadcasted by the Swiss radio 'Espace 2 and two CD with the accordionist Nadio Marenco and with the Lausanne Guitar Trio.
Alessio Nebiolo is now a guitar teacher at the Geneva Music Conservatory in Switzerland and keeps master classes in Europe, South America and Asia.
CD/DVD
DISCOGRAPHIE