Alex Cordo
Electric guitar
France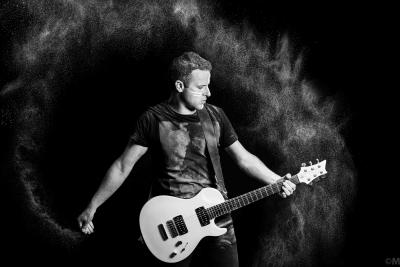 Biography
It only takes a few notes to recognise Alex Cordo's playing. A signature no doubt inherited from his past as a violinist and a need to tell the music as a story. On the compo side, it is also in this spirit that we should see his two albums Classics and Origami.
A sense of phrasing, a beautiful note, and a hint of virtuosity in a universe that is sometimes haunting, sometimes explosive: Alex Cordo takes care of the balance. When he's not on stage (notably with The Electric Barock Quartet, his guitar quartet with whom he adapts and interprets classical works in metal versions) or in masterclasses, he scribbles the pages of Guitar Part. 
Alex Cordo is endorsed by Vigier, Savarez, Guitar Pro, Orange and Two Notes.
CD/DVD
Discography :
2016 Origami
2013 Classics