Alexandre Bilé
Bass
France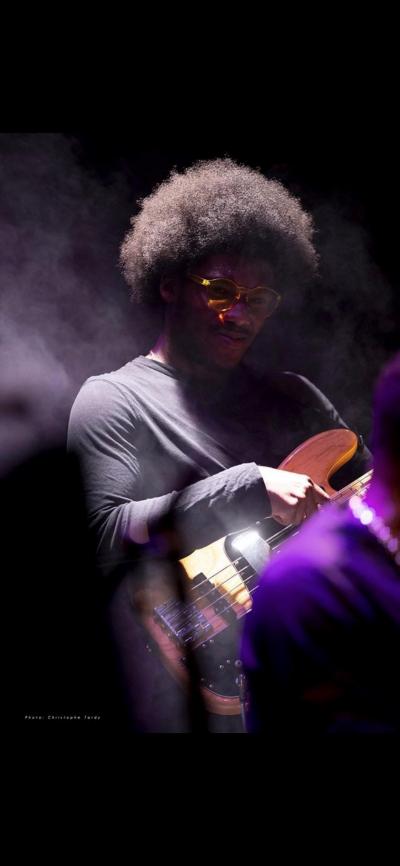 Biography
Alexandre Bilé is a french Bassplayer from Paris. Born in 1996 in Abidjan ( Côte d'Ivoire), he grew up in a family where Music was everywhere.
He started to play music at the age of 12 by playing drums and percussions And then, he started the bass at the age 16.
Based in Paris, he is doing a lot of recording session mostly with RnB/Fusion/jazz artists. He is part of the group Smayz (Groove/funk/jazz) , Moussa Kaci ( fusion/jazz/arabic ),  Mojito Event ( private partys ) And New heaven ( rock/fusion ). He is always recording for Big producers like DreamlifeBeat ( who work with US rappers or singers like Logic or wiz khalifa And Jhene Aiko ) or Dopeboyzmuzic.
His main projects are with Chérif Soumano who played with Marion Canonge, Éric Legnini And legendary Marcus Miller ( jazz/World Music ) with whom he is touring in France And also Africa And Time Composer,  the official composer of the French Olympic comity who played with Manu Dibango for the olympics games in RIO in 2016.
He also played on many french stages And lately Shared the stage with the legendary Paco sery at the MASA jazz festival.
He is currently recording his debut Album.