Anis Bahmed 
Bass Guitar  
France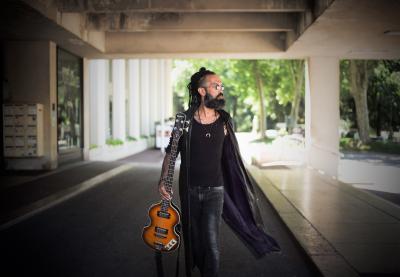 Biography
Anis bahmed Begins bass at the age of 15 in different groups of covers.
Self-taught, he followed in 2002 a curriculum at Apejs de Chambery in the city of arts and collaborates with different artists (Amrat Hussain, Aude Henneville, ...).
He currently teaches at the Deva school at Aix les bains and at the same time he is part of  numerous projects such as Neeskens, Ricky James, Celtic Hangover, Goldorock, Twisted Swingers and the company I Wanna Be. "