ANTONIN RUBATAT
Bass Guitar
France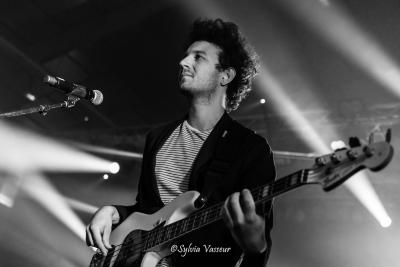 Biography
From Ajaccio, Antonin moved to Paris after a stint at the Music Academy International from which he graduated with a special mention.
Many sessions follow in the most prestigious studios of the capital (Ferber, Midilive, Gang, Studio de la Seine, Abbey Road Paris etc.) directed by talented directors such as Renaud Letang (Souchon, Franz Ferdinand etc.), Ken Stringfellow (R.E.M. keyboard), Florian Lagatta (Grammy Award winner for Access Random Memories by Daft Punk), Simon Derasse (Didier Lockwood), Joël Fajerman (Claude François), Pierre Jacquot (Peter Gabriel, Sixun).
He has toured and recorded with Max Edwards, Eddy de Pretto, Jean-Luc Lahaye, La Vague and many others. You can currently find him on the roads of the world with the Ajaccio group Bande à Part and in the kiosks for Bassiste Magazine of which he is an eminent pedagogue and demonstrator.
Antonin puts Darkglass Electronics and In Ears SLX products in addition to Savarez strings