Arcania
Guitar
France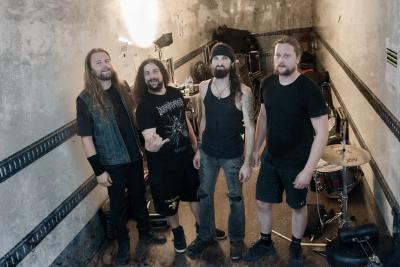 Biography
Cyril Peglion : Guitar
Niko Beleg : Guitar
Guillaume Rossard : Bass
With almost 20 years of existence, the recording of their last album "Dreams are Dead" definitively forges the sound of Arcania, rooting them at the crossroads of Old School Thrash and modern progressive metal, propelling them on stage alongside confirmed and recognized bands such as Gojira, , Dew Scented, Testament, Exodus ,Crowbar, Soilwork, Black Bomb A, Hatesphere , Dagoba, . The Festivals are not to be outdone, it is the Hellfest that welcomes Arcania in 2012 in the Metal Corner, without forgetting the Motocultor, Hell'Oween Fest, the Metallurgicalles, Mennecy Fest, etc.
Arcania will accompany the American band Exodus on their European tour in June 2015 (Hamburg, Berlin, Leipzig, Hannover, Brno, Essen, Paris), and will return to perform at the Motocultor fest, where they replaced one of the headliners Six feet under the previous year at the drop of a hat.
The clip "Lockdown", which was made in confinement during the pandemic, is now touring the world.
Preparations for a new album are underway.
Bass guitar
Electric guitar