Bruno Dandrimont
Guitare
France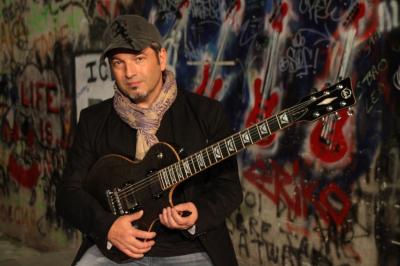 Biography
Bruno was destined for the plastic arts with studies at the School of Fine Arts in Reims but at 17 years old the guitar virus was the strongest! At the age of 23 he "went up to Paris" and entered the studio sessions circuit.
Then the stage with artists like Enzo Enzo, I Muvrini, Michel Sardou...and Christophe Maé for whom he composed many hits and produced the albums.
For a long time he likes to discover and accompany young artists in the research of their universe. 
Acoustic guitar
Classical Guitar
Electric guitar