Bruskers Guitar Duo
Jazz Guitare
Italy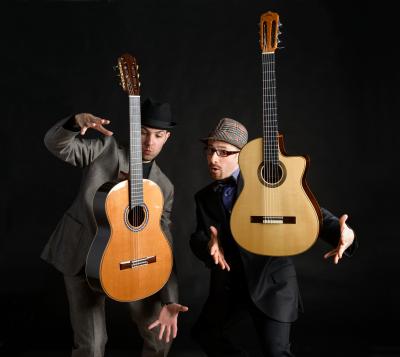 Biography
…"two leading figures in the music scene of the motley world of guitar" Il Corriere del Veneto (Italy) – August 2012
…"bright virtuosity, respectful humor, not only technique but also originality and grace" L'Arena (Italy) – July 2012
..."I recommend it for pleasurable listening and as a source of inspiration for guitarists" Minor 7th (U.S.A.) – Febrary 2012
Eugenio Polacchini and Matteo Minozzi, the Bruskers Guitar Duo have been defined "two leading figures in the motley world of guitar" and "a source of inspiration for guitarists". Molded by the classical (Eugenio) and modern (Matteo) music worlds, they use jazz as a common ground and their repertoire covers traditional jazz standards and soundtracks in addition to original songs.
Based in Modena, Italy, the Bruskers have been invited to international guitar festivals such as Acoustic Franciacorta, South Bay Society Guitar Festival, Plovdiv International Guitar Festival , Sarzana Acoustic Guitar Meeting, Madame Guitar Festival, Un Paese a Sei Corde, Pizzicar de Corda, Arte a 6 Corde, San Benedetto Guitar Festival. They have also performed in theaters, auditoriums, and summer festivals.
Ever since they began playing together in 2003, the duo has recorded three albums for the label "Fingerpicking.net": "Guitar Sketch" (2009), "Addition" (2011) and "Four Hands Party" (2016). All the records have been sold in all European countries, America and Japan, receiving many praises from Italian and foreign music press.
The Bruskers Guitar Duo has played in Italy, USA, South Korea, France, Germany, Switzerland, Spain, Austria, Bulgaria, Belgium, Hungary and Portugal as a duo or as soloists in the Lybra Guitar Orchestra. Besides their concert activity, Eugenio and Matteo are also guitar teachers.
They are the authors of the book series "How to play Guitar Duo" published by the Italian publisher Fingerpicking.net.
Matteo Minozzi and Eugenio Polacchini are the artistic directors of the "LybrAcustica Guitar Festival", a series of concerts that combine classical and modern musicians.
CD/DVD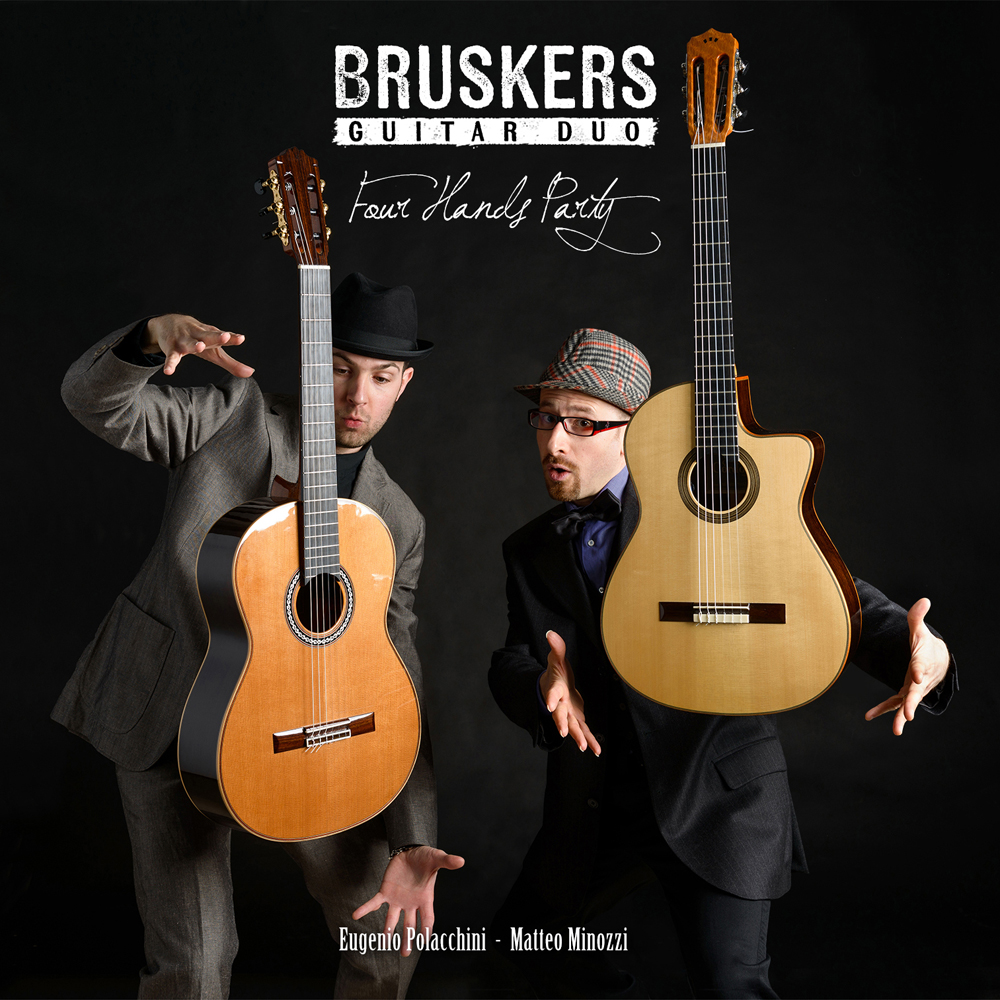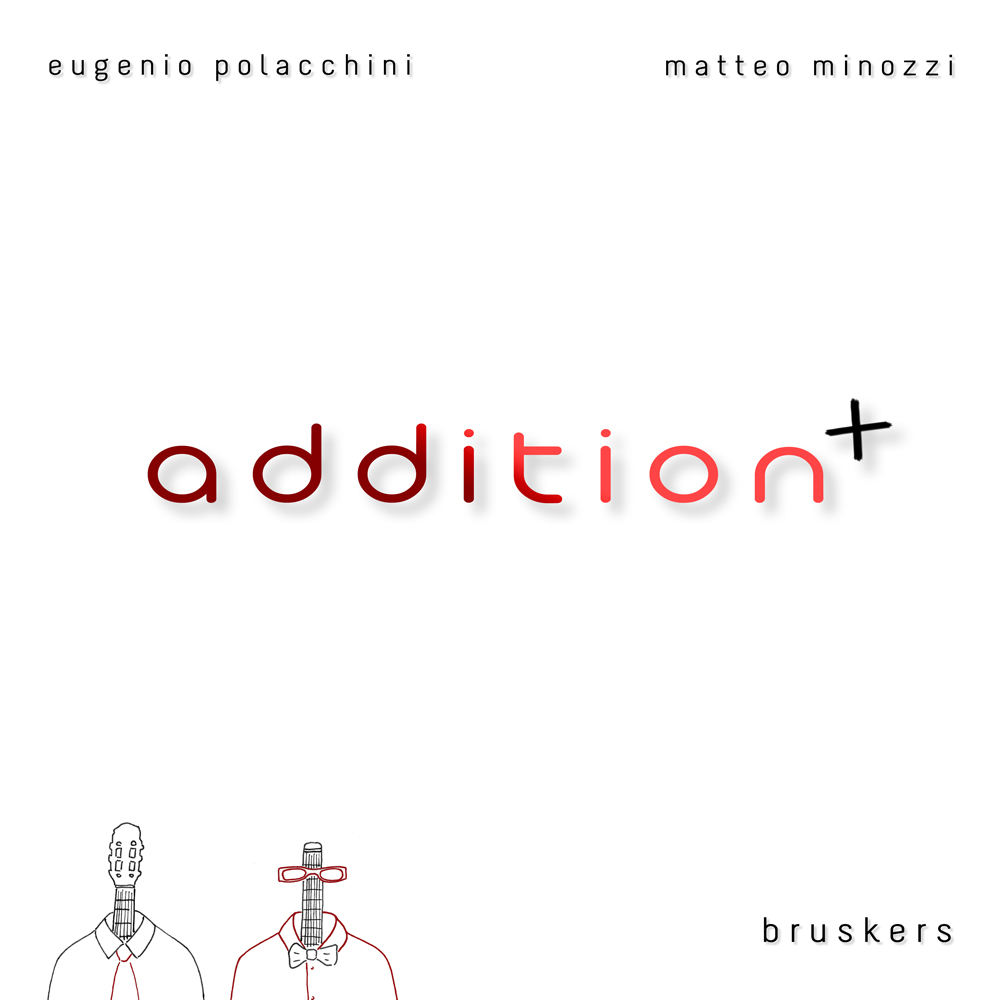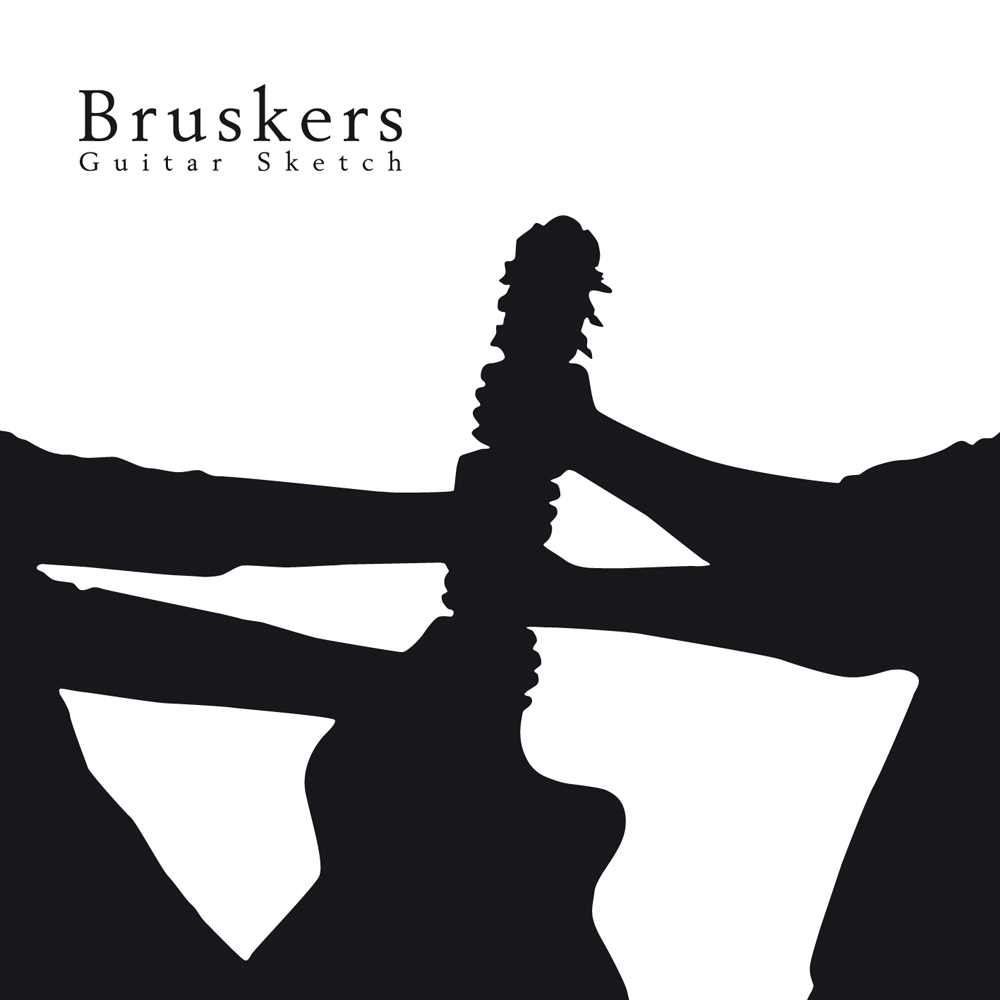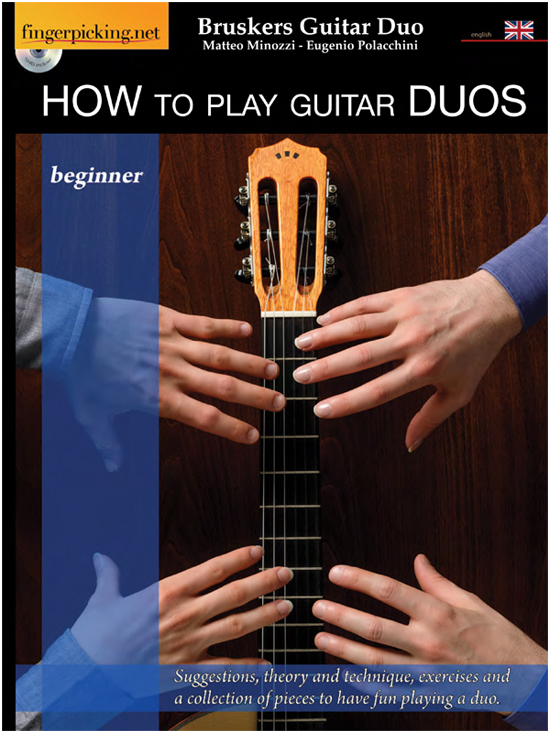 Informations
CD REVIEWS
Four Hands Party
Folk Bulletin - Review by Alessandro Nobis
Eugenio Polacchini and Matteo Minozzi, the "Bruskers Guitar Duo", have just released "Four Hands Party", their third excellent album, following the leitmotiv of "Guitar Sketch", dated 2009, and "Addition", all edited by the worthy label fingerpicking.net.
Praising the masterly technique of these two guitarists, as already written in reviewing their second album "Addition", is almost unnecessary. They succeed in facing the repertoire with a stunning simplicity playing with nonchalance some of the pieces which made the history of music in the 20th Century. We are put in front of their very personal point of view of the everlasting "Summertime" by George Gershwin – one of the most reproduced pieces ever – or of another standard like "Yesterdays" by Jerome Kern, or even their version of Sting's ballad "Fragile". But there's still a place for Italian music: Renato Carosone, for example, or Fiorenzo Carpi with his original compositions written for the film "Pinocchio", which are so beloved by many jazz players and which thanks to the 4 hands of the Bruskers Guitar Duo get new colors and shades.
However the album contains not only reinterpretations, but also two original compositions and even the covers of two traditional Korean songs. Minozzi and Polacchini indeed are very well known in the International guitar environment, where they have built a very strong reputation thanks to their albums as well as playing their music around the world. The same music which during years has not lost its early freshness, living rather a maturing and improving process resulting to the Bruskers being one of the most interesting guitar duos on the run. Well done!
Addition
Folk Bulletin - Review by Alessandro Nobis
They seem to be like oil and water, but they go along pretty well with each other. Eugenio Polacchini, classical guitar, and Matteo Minozzi, modern guitar, succeed perfectly in merging two completely different styles. The 'purists' may turn up their nose, however, the combination of the two is really working, and although I do not dare to give a technical comment, as I am not a musician, I still have a lot of things to say after listening to "Addition". The pleasure of playing together creating a dialog within music; choosing a repertoire with several very well-known pieces, which have already been played by a great number of guitarists, without ending in a simple technical exercise; being able to give a clever interpretation: all this comes together in a cd, which is extremely pleasant and attracts you more and more. We can start with a beautiful arrangement in homage to the "Saxophone Colossus" and continue with two reinterpretations of Reinhardt's repertoire (the two classics "Nuages" and "Minor Swing"), the three introspective original compositions, or even the reinterpretations of Duke Jordan or of Rodgers & Hart up to the final track, a beautiful version of one of the most famous songs by Sting. For the moment we enjoy the three "originals", but confess the curiosity of listening to an entire cd made up with original creations of Polacchini and Minozzi. In the hope the two musicians manage to make this "Addition" known as it deserves, despite the enormous difficulties of the record distribution industry, selling door-to-door is for sure the best option. In particular, given the beauty of this cd, it is hard to resist and not to buy it after a concert.
Guitar Sketch
"Chitarre" n° 289 - Review by Mario Giovannini
Matteo Minozzi and Eugenio Polacchini are two excellent musicians, coming from two completely different backgrounds the modern guitar for Minozzi and the classical for Polacchini. They formed the Bruskers in 2003. As suggested by their name, they were fascinated by busking and have taken part to many buskers' festivals, making experience through Europe. 'Guitar Sketch' is their first studio recorded work and it collects the great experences of those years. Exactely the diversity of the two artists is the strength of this CD, which benefits from the tension this difference creates. It is totally based on jazz standards but it is not, and absolutely does not want to be a traditional jazz cd. What it wants is suggesting are new ideas and points of view reinterpreting very famous pieces. They decided to use only nylon strings and this contributes to create very particolar moods, resulting also from the use of modern and percussion-based sounds. The technical level of the two musicians is really remarkable, and reflects the expertise gained through the years thank to the most difficult stage you can face with: the street. The cd is involving, the ideas are very good and also a good groove is there. The sounds of the two guitars are maybe too similar, but this is really a quibble, just for six-strings addicted.