CECILIO PERERA
Classical Guitar
Mexico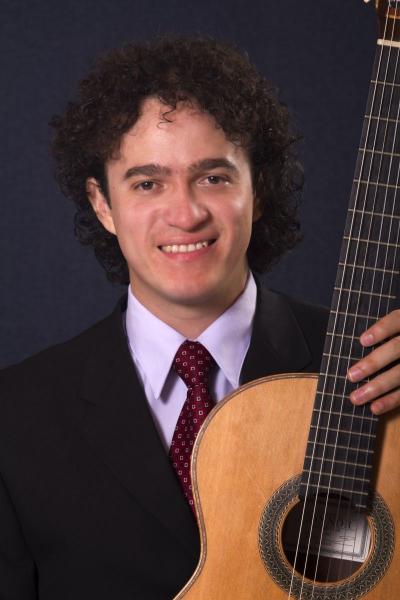 Biography
Cecilio began classical guitar studies at the age of 9 under the tutelage of his brother Pedro Perera who taught him the technique suitable for the instrument and playing a musical score for guitar and how to play the exercises. He studied composers such as SOR, Giulliani, Carulli, Tarrega and Brouwer among others. At the age of 12, he already has an advanced student directory with Renaissance composers works, Baroque, classical, romantic and contemporary and gives recitals in private sessions and in the schools of his hometown.
Cecilio feels the need to study other subjects to complete his understanding of music and at 14 years old he joined the Music Center José Jacinto Cuevas, in Merida. He took lessons with Ricardo Vega Diaz, with whom he learns a form of professional guitar interprétation. With him he begins to know the world of music and to engage in a dialogue with the scene and the instrument. José Jacinto Cuevas will really teach him to love the guitar. Alongside his course, Cecilio receives musical advice of Cuban pianist Alberto Alvarez will teach him to understand all aspects of Baroque music.
In 1999, he decided to direct his life towards music and passes the entrance exam at the Faculty of Music at the University of Veracruz, Xalapa. He will take classes with Consuelo Bolio and begins to see the music as a genuine form of life. He continued his studies with Alfredo Sánchez influencing his determination and plays an important role in his musical education. Cecilio starts looking for its own identity for the interpretation of the guitar.
In 2005, Cecilio goes to Europe to find other ways to make music and needs to grow professionally and musically, he entered the University Mozarteum in Salzburg, Austria to get his degree in music with classical guitar specialty.
Cecilio continued his musical studies at the Mozarteum in Salzburg, Austria, with Eliot Fisk and Ricardo Gallen, developed his own guitar style and his international career by giving several concerts across Europe and America.
CD/DVD