Christophe Garreau 
Bass
France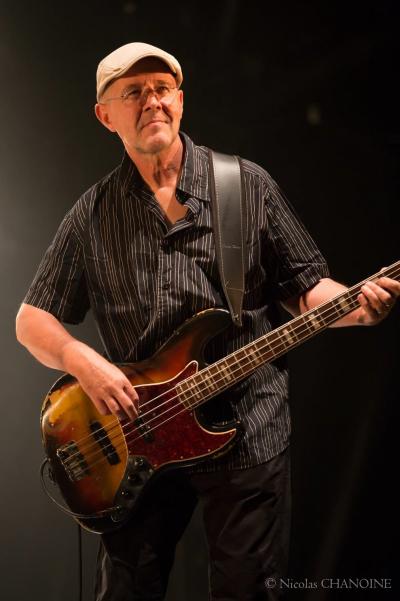 Biography
After starting music at the age of 10 with the piano, Christophe Garreau at 17 turned to bass, then double bass; he also played other instruments occasionally.
After meeting very promising young musicians in 1980, including Louis Winsberg, Jérôme Gueguen, Benoît de Mesmay, Alain Debiossat, Stephane Huchard, Christophe Garreau recorded his first LP, in fact that of Elisabeth Caumont with whom he made his "serious" debut, toured France, recorded a second album, discovered the Abroad and prestigious stages.
Bass player since 1975, while studying graphic arts, Christophe Garreau started his professional career in 1981, and since then has only lived thanks to music. A journey that begins with classical music at the piano at the age of 10, pop from the 70s in high school, jazz at the CIM with excellent musicians and blues, this music from which all the others flow.
All this leads him on the roads and in the studio with Elisabeth Caumont, Paul Personne, Graem Allwright, Au P'tit Bonheur, Jean-Pierre Kalfon, Fred Chapellier...