Claude Rossat
Banjo
France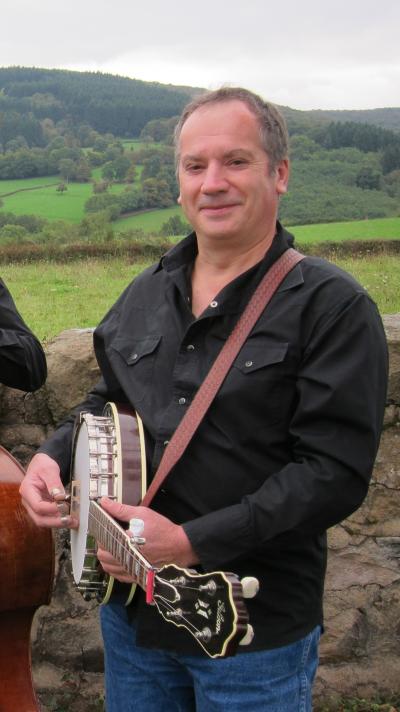 Biography
As a versatile musician, Claude has been starting playing guitar at the age of thirteen.
At that time, he joined several local bands, then played the cavalry trumpet during his army time, then got interested in the 5 string banjo.
From then, he developed the appropriate techniques for the instruments he played (mainly 5 string Banjo and Guitar) and perfected them in the United States, at South Plains College in Levelland, Texas.
Meanwhile he got hired by several local bands, including the Alan Munde Bluegrass Ensemble, the Country Bounds and the Yellow House Canyon Band.
After he graduated a Commercial Music Degree, he went back to France and began a professional career as a Banjo Player with the Bluegrass Burger band.
Many collaborations followed (Bluegrass Avenue, Jean René, Red Barn String Band, Petrek, Pierre Delorme, Machtu, Bluegrass Deluxe, Elya Benz, Yanne Matis, What The Folk, Moonshine, Graeme Allwright, … ) which bring him both in studio as well as on some prestigious stages (Garland Festival, Andrew and Guthry in the USA, Vidauban Festival, Salaise sur Sanne and Craponne on Arzon, Bernex Festival in Switzerland, Bobino, London, Brussels, etc… ) as well as several stage warm ups (Laurie Lewis, Dick Rivers, Joan Baez & Maxime le Forestier, Calvin Russell)
Since about fifteen years, Claude has been interested in double bass and other stringed instruments such as mandolin, pedal steel guitar, electric bass, etc… He occasionally backsides Jazz, Rock and Blues bands.