David Mahieux 
Acoustic guitar and Electric guitar
France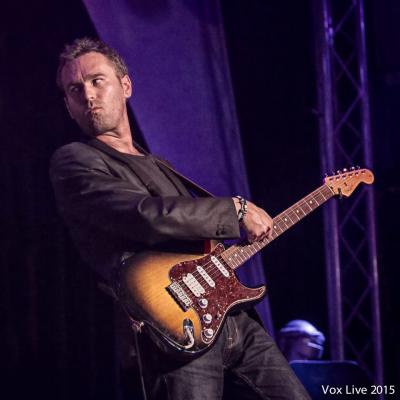 Biography
Acoustic guitar, electric guitar. Professional for 20 years David Mahieux started playing guitar in his teenage years after studying in music school, he plays in small regional groups, starts doing studio sessions, teaches guitar in municipal music school in the field of contemporary music. 
David became a guitarist with the Golden Symphonic Orchestra in which he alternated classical guitar, acoustic, electric and mandolin, accompanying the singer HELMUT LOTTI (13 million albums) throughout Europe for 7 years.
In 2010 he and his friends formed the group GOLDMEN, which covers all of France, Belgium and Switzerland and has more than 400 concerts to its credit, and is about to give its first concert at the Olympia. David also teaches in music school and participates in other musical projects, including a classical guitar duo exploring the South American repertoire.
Acoustic guitar
Electric guitar