David Poro 
Violoncelle
France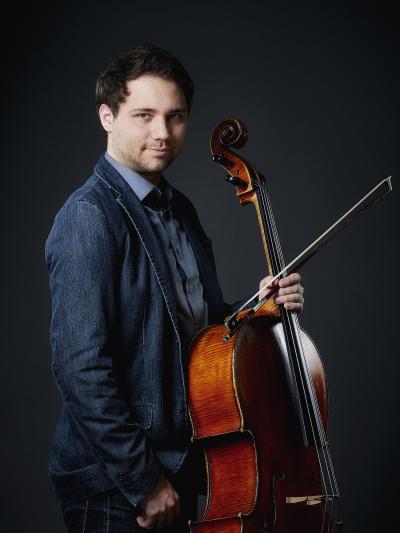 Biography
David Poro has always been immersed in music and leads a career as a professional musician on the French and European stages. Cellist since the age of 4, he quickly entered the Dijon Conservatory, where he studied with Christian Wolff (member of the Manfred Quartet) who taught him the basics of the cello, but also chamber music. Before the age of 16, he obtained all his conservatory prizes unanimously from the various juries (Cello, Solfège and Chamber Music), then at 18 he won the Competition of Excellence with the congratulations of the jury of the Confédération Musicale de France and became a scholarship holder of the prestigious Williamson Foundation.
Continuing his professional studies, he studied at the Académie Supérieure de Musique de Strasbourg (HEAR) before joining the Haute Ecole de Musique de Lausanne (HEMu). He was in contact with many renowned musical personalities, including cellists, chamber musicians, conductors, composers, such as his mentors F. Salque, E. Böcker and M.-D. Thirault.
David's career is varied with various activities:
As a soloist, he had the privilege of performing several times with orchestra, performing works such as the Haydn, Saint-Saëns, Elgar and Schumann concerti, among others.
A lifelong passion, he founded several professional chamber music ensembles, such as the Adastra Quartet on the Strasbourg stage. Invited to many ensembles, he had the opportunity to explore a huge part of the chamber music repertoire, in very heterogeneous styles, allowing him to play in major venues and festivals, including the Musica Festival (Strasbourg).
In orchestra, he has been invited to play in major Burgundian and Eastern European institutions, such as the Orchestre Philharmonique de Strasbourg, the Opéra National du Rhin, the Orchestre de l'Opéra de Lorraine and the Orchestre Victor Hugo Franche-Comté.
He also has the "teaching" string to his bow, and has been teaching the cello in the Strasbourg area for many years.
David is always interested in the diversity of music and the discovery of new ways of playing. With a classical background, he also likes to venture into the world of theatre, improvise in the world of jazz and contemporary music, compose/arrange for classical and often much more original formations. Active in the field of contemporary music, he has the opportunity to have experimented and performed pieces for extended instruments, opening up to the integration of new technologies into the cello repertoire.
He now plays on an instrument by Gunter Siefert and a bow by Blaise Emmelin.