ECLISSES GUITARS QUARTET
Classical Guitar
France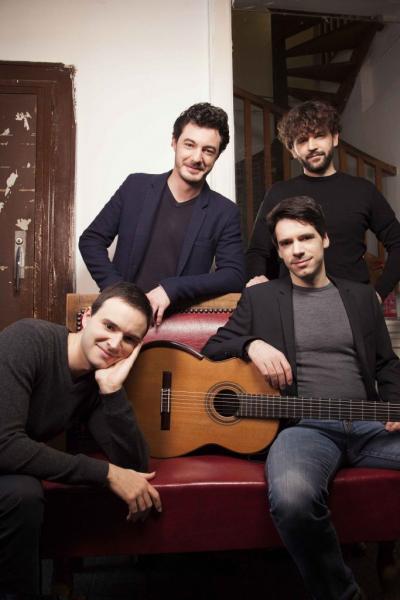 Biography
Since 2012 Quartet Eclisses is part of the French musical landscape. These four guitarists give a new breathe to classical guitar. They make us rediscover the instrument, with ambitious and innovative transcriptions of the great piano and orchestra's repertoire.  
In 2013, they won the first prize of the Chamber Music European Contest (FNAPEC), succeeding to the trio Wanderer or the quartet Ysaÿe. In 2014, they are laureates of the Banque Populaire's foundation. 
It is composed of:
Gabriel Bianco (see Gabriel Bianco)
Arkaitz Chambonnet (see Arkaitz Chambonnet)
Pierre Lelievre (see Pierre Lelievre)
Benjamin Valette (see Benjamin Valette)
Beside its artistic activity, Quatuor Eclisses meets students in conservatoires in order to share its experience and its passion to young guitarists, through MasterClasses.
CD/DVD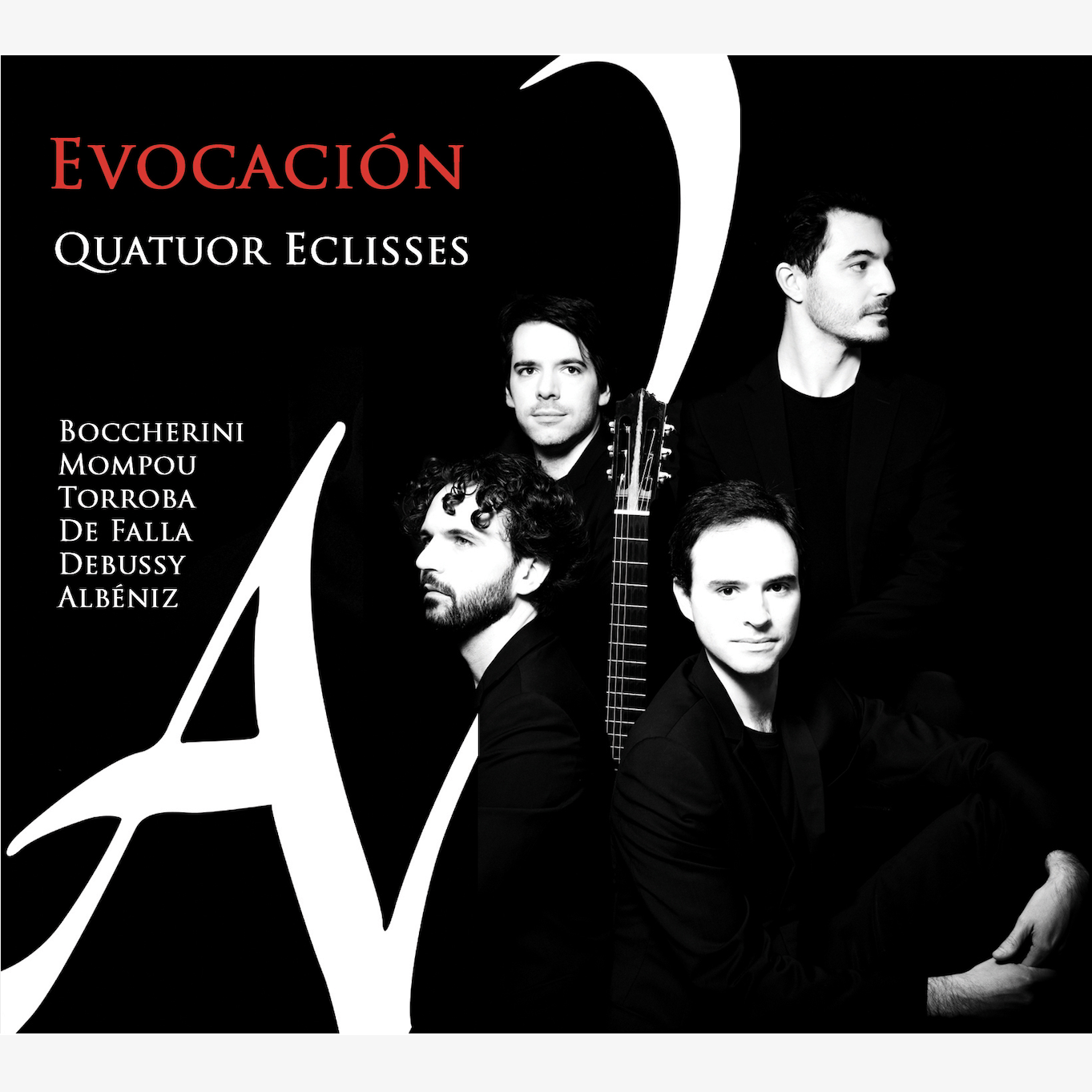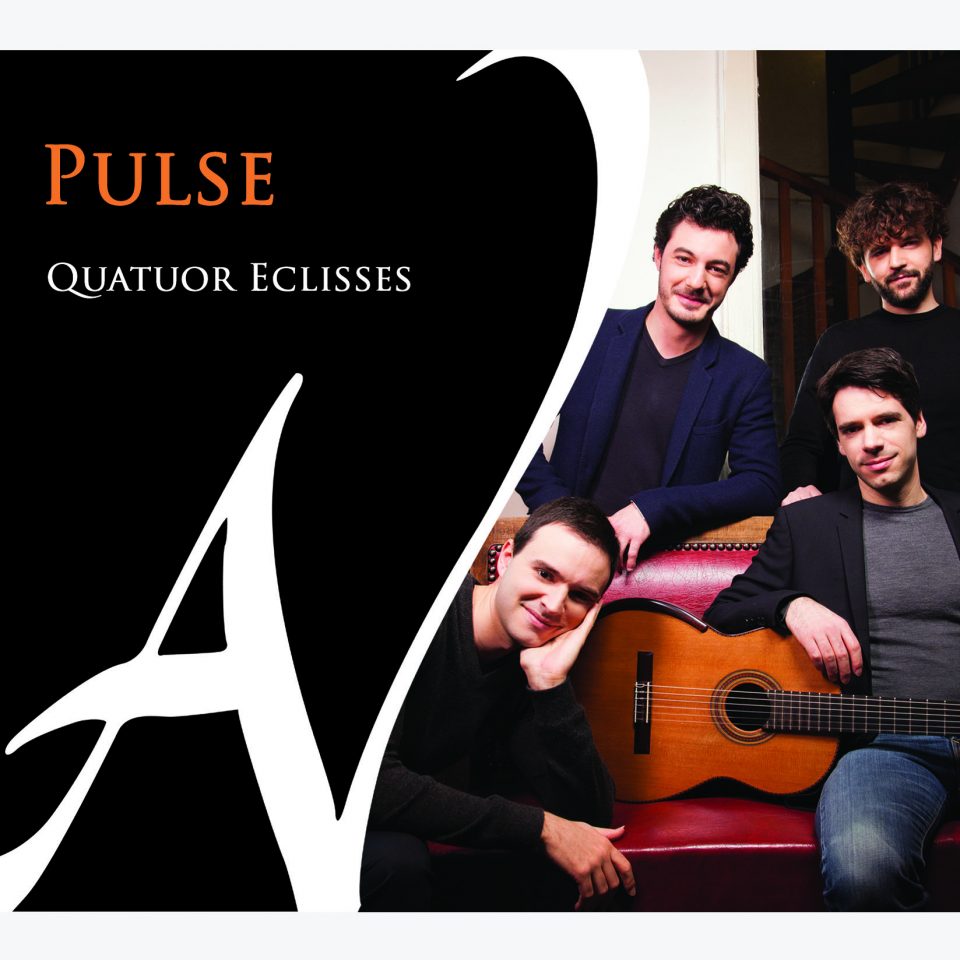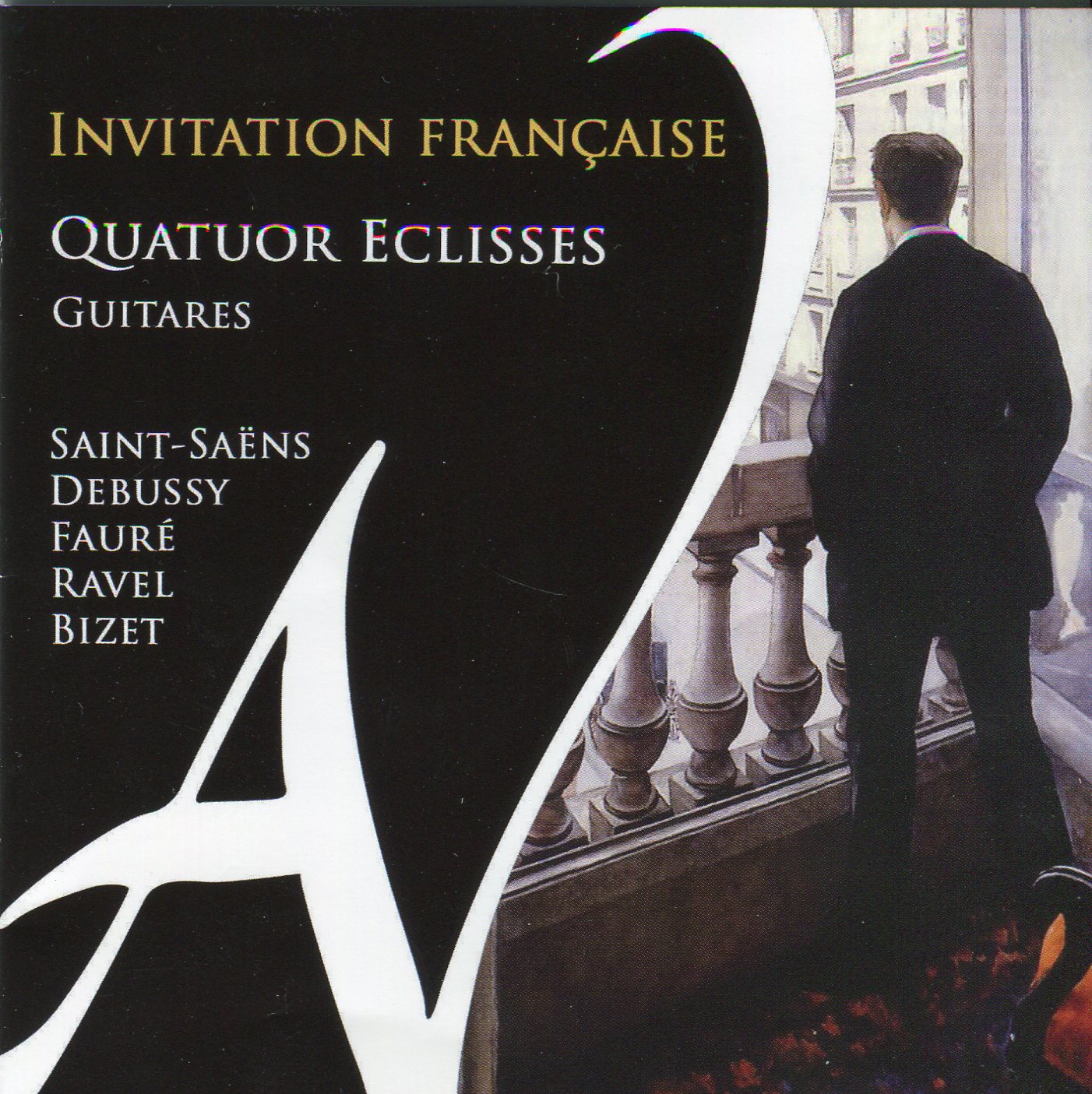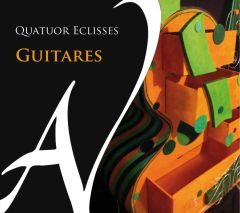 Informations
Their first album 'Guitares', released un 2013 with Ad Vitam Records, introduced the quartet in a wide and varied repertoire, with originals moments and exclusive transcriptions of Bach and Rossini's works. Their second album, out in 2015, gathers transcriptions of great French musicians from end of 19th to begining of 20th century. In 2017, for their third album, creations of Karol Beffa and Sergio Assad are mixed with works of orchestra's repertoire.