Eric Jaouen
Electric guitar
France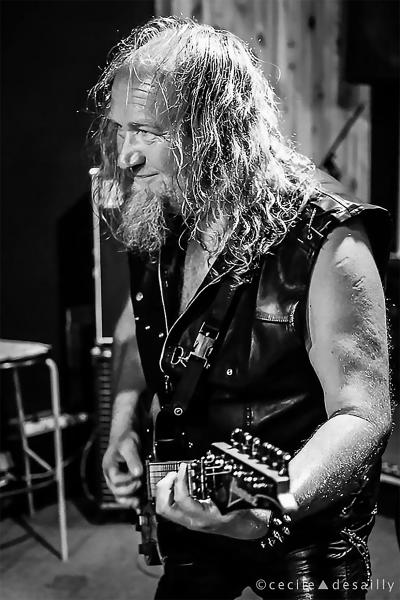 Biography
Eric was born in Maisons-Laffitte on 7 March 1965, of Breton and Alsatian origins. He spent his entire youth in Sannois in the Val d'Oise. Rocked by the sound of Rockabilly, Yéyé, Manouche and Celtic guitars which his father loved.
As a child he dreamed of also having a guitar to do like them.
At the age of 3, at the Nîmes train station, Eric is with his father and his plastic guitar, meeting Manitas DE PLATA who puts his hands on his head and gives him his blessing... a sign? He then discovers Hard Rock and Heavy Metal and it was a shock !  Musical styles that suit him perfectly because they highlight the guitar, that's all he is looking for, it's this music that he wants to make !
Eric later became Demon Eyes' guitarist and continues, when he has time, to work on his solo project Wenerja.