Flavien You
Bass
France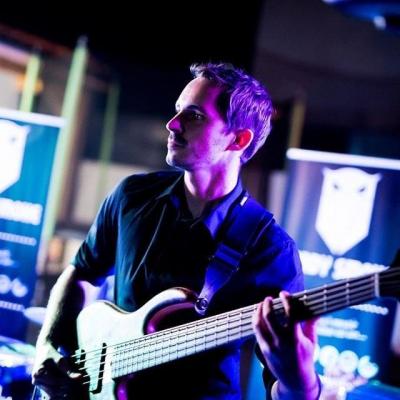 Biography
Born in 1992 in Charente-Maritime, France, Flavien You began to play the bass at the age of 15, at the West Rock music school in Cognac. In discovering this instrument, it quickly becomes his new passion instead of ornithology.
After joining the CIAM music school in Bordeaux in which he obtains his MIMA diploma with honors, he decides to join the conservatoire in Bordeaux. There he strengthens his background, culture and network, and studies jazz and current music. He completes his course in 2018 and obtains his DEM (diploma) of current music with specialties in arrangement and music theory.
Open to a lot of different genres (jazz, rock, blues, soul, funk, hip-hop, world music, pop,...), he works with many different bands and artists who call upon him for his composition and recording skills on bass. He is part of the Zacharie Trio (blues rock), with whom he will release an album soon and also works with bands like Granny Smith, Aurora 4tet, Keurspi and Sandy Smoke. He is also working on an album of his own.