FRÉDÉRIC ZIGANTE
Classical Guitar 
Italy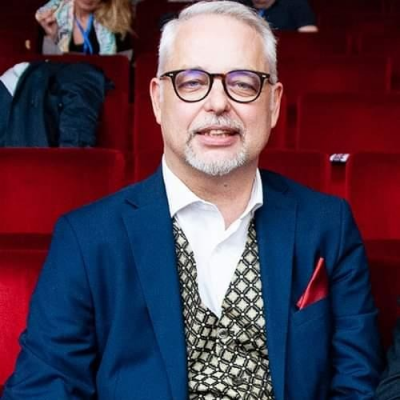 Biography
Among the guitarists of his generation Frédéric Zigante is known for his versatile activity that combines research, concerts, discs and teaching, always far from the common places attributed to the guitar.
Born in France in 1961, he lived since his childhood in Italy in Turin. He studied at the Milan Conservatory with Bruno Mattioli, Alirio Diaz, Alexandre Lagoya and Ruggero Chiesa. At a very early age, he began his international career as a concert performer in Great Britain, Hungary, Greece, Spain, Germany, France, Switzerland, Japan, Holland, China, Poland, Singapore and theaters such as Suntory Hall in Tokyo And the Concertgebouw in Amsterdam.
He began an intense recording activity by recording 22 compact discs for Frequenz, Arts, Stradivarius, Brilliant and Naxos, along with radio recordings for BBC, Radio France, Radio Suisse Romande, Rundfunk der DDR and Rai. His recordings included the recording of the complete work of Niccolò Paganini's original guitar work, Johann Sebastian Bach's complete lute works, two integrals of Heitor Villa-Lobos's guitar works (1995 at Stradivarius - 2010 at Brilliant), the guitar integral by Federico Mompou and the one of Joaquín Turina.
Specialist of the original repertoire for guitar of the early XIX century, which he often plays on an original instrument, he carried out extensive research on the style and technique of the time, which translated into various writings or in illustration on cd like the integral of the works of Niccolò Paganini, the integral of the cycle Mauro Giuliani's Rossiniane, works for voice and guitar by Ludwig Spohr and a selection of original works of the French guitarist Napoleon Coste.
His interest in music of our time is also important: he has participated in various world premieres (Marches II by Franco Donatoni, Concerto for guitar and orchestra by Boris Asafiev, Passacaglia by Alexandre Tansman) and Italian creations (Poems of Death Di Martin, Hika by Leo Brouwer, Electric counterpoint by Steve Reich). He discovered the Concertino for Guitar and Orchestra by Alexandre Tansman, written in 1945 and premiered in 1995. He has also recorded the complete solo work for Heitor Villa-Lobos's guitar for the first time, an interpretation based on a thorough study of the original manuscripts. It is precisely this work that brought the Editions Max Eschig to let him do the new critical edition of the complete work for guitar of Heitor Villa-Lobos. During the research on manuscripts he discovered a totally unknown work that was part of the first version of the Brazilian popular Suite: Valse-Chôro.
In his artistic maturity he develops his activity of research on original literature for guitar: He published about 40 volumes with Max Eschig (Hal Leonard), Ricordi, Schott and Bèrben. In particular, he directs the Eschig collection The best of .. with 9 monographic volumes published so far and dedicated to Tárrega, Sor, Giuliani, Paganini, Villa-Lobos, Tansman, Brouwer, Pujol and Rodrigo. Also at Eschig he directed the Guitar Library (with an important Anthology of French music of the XX century) and the guitar version of the Signature collection in which he recently published a critical edition of the Twelve Studies of Heitor Villa-Lobos and Studies By Leo Brouwer. At Bèrben he directed the Ida Presti-Alexandre Lagoya Collection (7 volumes out of 14 planned). His editorial work is characterized by a scientific approach to the musical text.
He obtained a CA in Italy in 1994 and taught at the Giuseppe Tartini Conservatory in Trieste for 14 years at the Giuseppe Verdi Conservatory in Turin for 3 years and currently at the Antonio Vivaldi Conservatory in Alessandria. He holds masterclasses throughout Europe and has been invited to the jury for important interpretive competitions. Since 2014 he is the artistic director of the "Michele Pittaluga" composition competition in Alessandria.
CD/DVD