François C. Delacoudre
Bass
France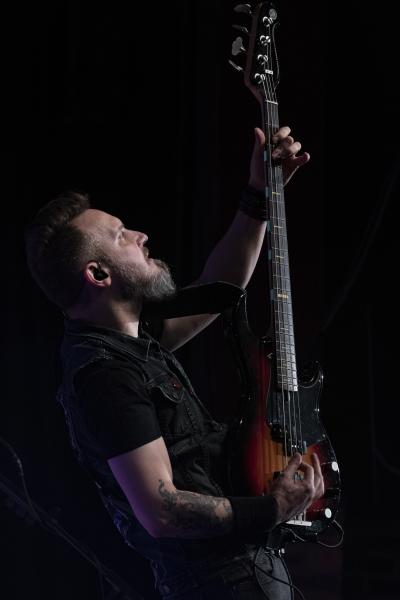 Biography
"François C. Delacoudre is a bass and double bass brute, capable of playing in all registers, from rock to metal, including jazz, funk and rockabilly. His musicality and innate sense of showmanship make him one of the most powerful and sought-after bassists on the current rock scene. Without his talent and the massive sound of his bass, the songs on United Guitars Volume 1 (and 2!) would probably not have resonated with such strength and intensity. "Ludovic Egraz (Xtreme Guitar)
Bassist and double bassist, his versatility leads him to play for different artists such as Aloe Blacc, Thomas Boissy, Les Coquettes, Dany Brillant, Julien Bitoun or Laura Cox ... He can also be found on the musicals HAIR and THE FULL MONTY ...
His musical career has allowed him to play on the greatest French stages, as well as abroad (Europe, USA, Canada, Russia...).
His passion and knowledge of the instrument have led him to collaborate since the beginning with Bassiste Magazine.
Pedagogy is one of the important facets of his profession, with the publication of a method by Play Music "100 bass lines 70's" as well as several video tutorials for Bassiste Mag's pedago notebook.
Founder and leader of the group SOHO RIOT, in which he lets express his passion for composition and his vision of a band made for live performances.
He currently plays on Yamaha and Loic LePape basses, which he mounts exclusively with SAVAREZ strings.