FRANCOIS HUBRECHT
Acoustic Guitar
France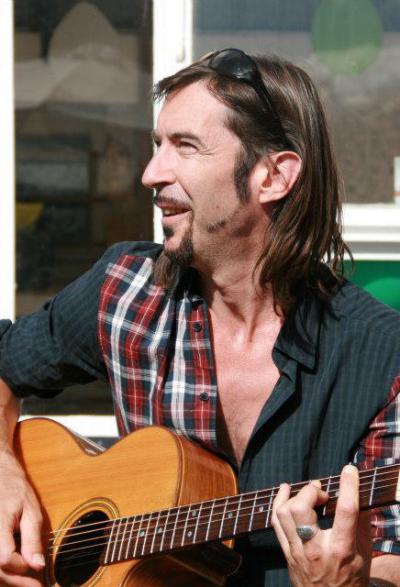 Biography
1988- Graduated from the ENLL (Ecole Nationale Louis Lumière), sound section
1992- Graduated from G.I.T. (Guitar Institute of Technology, Los Angeles)
1993/2000- Concerts and recordings with different formations: The Spirit Of St. Louis, rock occasions (Taverne Gambrinus Pub St Germain ...), Maceo Pee
2002/2012- forms the J.A.G duet with  Arnaud Leprêtre (concerts at the Jazz Festival Corbeil, Rolland Garros ...).
2005/2012- Head of pedagogy and creation of CD-ROM of Guitarist & bass, educational collaboration Acoustic Guitarist, Guitar Folk & Unplugged.
2006/2012- forms the "Just Friends" trio with Arnaud Leprêtre and Marlene Continente (concerts at the festival "The International of Guitar Ballainvilliers" festival "Colors of Jazz", Country Club Samois-sur-Seine ...)
2008/2012- J.A.G Trio Arnaud Leprêtre and Massimo Piccoli (concerts at the Concorde Montparnasse ...)
2008/2012- Michel & Baya music project with Michel Leclerc and Baya Kasma, some songs are found in the films "Le Nom Des Gens" and "Télé Gaucho", where they appear live.
François Hubrecht and Arnaud Leprêtre form the duet Neck Bros.
CD/DVD