FRANCOIS RABBATH
France
Bass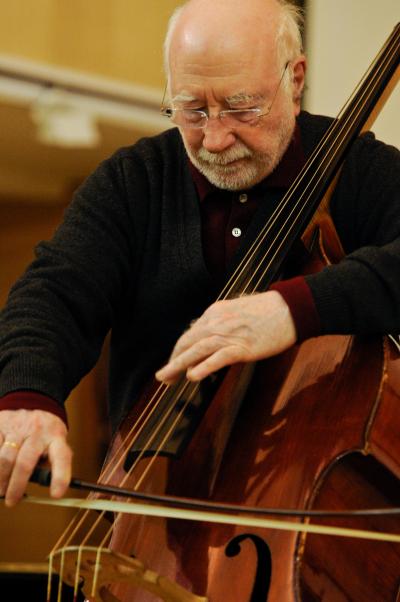 Biography
Self taught, he starts bass at age 13 on an instrument brought back by his older brother from a tour in Damas. Around 1946, the whole family leaves for Beyrouth, where François Rabbath and 4 of his musicians brothers enter the Harry Flemming's Orchestra, in the restaurant "La Coupole". They will then form a quartet (violin, piano, bass and batterie) in "La Montagne", then a trio (piano, bass, batterie) in the 50's at Hotel Normandy.
At the same time, François discovers, in a shop, a bass guide from Edouard Nanny (1872-1942), teacher at the National Music Conservatory of Paris. Guided only by this book, he will develop a new and original way of playing, validated by the musicians Yehudi Menuhin and José Iturbi, in Beyrouth, which congratulate and encourage him.
In the great age of french music, he played with the greatest: from Edith Piaf to Charles Aznavour, Jacques Brel and Barbara, Oum Khalsoum or Micel Legrand... Interpreter and Composeur, he created his own way of learning bass, he is a model in the US. Under his influence, bass is becoming more a solo instrument, like cello. 
CD/DVD