François Tuphé
Guitar
France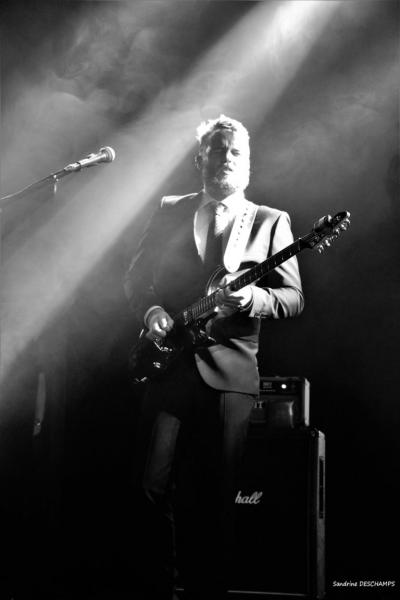 Biography
François Tuphé was born on December 10, 1993 in Auxerre. He discovered his love for music at the age of 4 when he was in a choir singing Schubert's famous Ave Maria. He began his musical training shortly afterwards, training for several years on the violin alto, then on the transverse flute.
At the age of 12, he discovered a concert of Metallica playing with the San Francisco Symphony Orchestra, which introduced him to modern music. Having become a fan of the famous James Hetfield's mimics, he quickly abandoned classical music to devote himself solely to the electric guitar. This led to the formation of several projects (Jah Mighty, The Bakers, Delirium...), and the meeting of various students from the same musical establishment with whom he later formed his group Heal Heaven.
Firstly trained at the Conservatoire à rayonnement département d'Auxerre, he leaves to study for a year, after his Baccalaureate, at the famous Music Academy International where he will take classes with Guthrie Govan, Bryan Beller, Marco Minnemann, TM Stevens (Stevie Salas, James Brown...), Patrick Rondat, Manu Livertout (Koritni), Hassan Hajdi (Ange), and many other renowned artists. July 2013, François has to his credit 1 EP and 1 album with his band Heal Heaven where he is guitarist and singer, a dozen of studio recordings notably in Nancy for various bands and artists from the surrounding area, and passed the entrance exam for the PESM Bourgogne, a training allowing to access the State Diploma of teaching in conservatory and the DNSPM (Higher National Diploma of the Music Professional). He obtained his State Diploma in 2015, and founded the same year the Rock Stoner trio "The Fuzz Gentlemen".
In 2016, once he had obtained his three diplomas, he left for Italy, in particular to renew his link with classical music.
In 2017, he leaves to live in Los Angeles for several months to work with several artists.
Since 2018, he has been living in Paris where he teaches music in conservatories and privately.
In 2020, François takes part in the United Guitars Contest, organized by the collaborative project "United Guitars", founded by Ludovic Egraz (Guitar Extreme), and wins his place on the album United Guitar vol.2.
Acoustic guitar
Electric guitar