Francis Darizcuren
Bass
France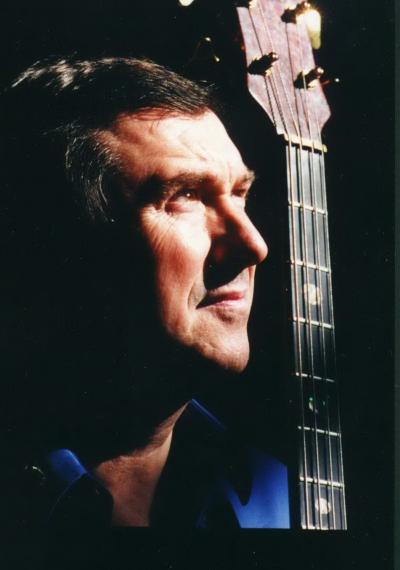 Biography
Francis Darizcuren was born in Bayonne, from a mother who was a painter and a music teacher father.
At 4 years old, first violin under the chin! The repertoire is classical: Mozart, Bach... Very quickly we discover his absolute ear. Already within the folk orchestra, founded by his father Alfred: the Estudiantina bayonnaise sponsored by Luis Mariano, he played the repertoire of Basque and Spanish folklore on mandolin.
In the 1950s, he discovered Jazz and Rock and understood that this was the path he would follow. As a reward for winning his Violin Excellence Award in 1955, his father gave him a Gibson Super 400.
In the meantime, he obtained all his prizes from the Conservatory and joined the orchestra of the Casino de Biarritz.
It was in 1962 that he arrived in Paris in the midst of a musical revolution.
The tours followed one another: Ray Charles, Michel Polnareff, Chuck Berry, Claude François... 15,000 recording sessions for the most popular artists of the time: Johnny Hallyday, Serge Gainsbourg... You can also hear him in the Soundtrack of over 400 films: Lelouch, Annaud... and during TV shows.
Francis Darizcuren has always been driven by the desire to transmit his experience through a pedagogy that would combine pleasure and efficiency. He is dedicated to writing methods that, to date, have become a reference for music professionals and state institutions, the "SACEM Prize for Pedagogy".
For more than 30 years, while continuing to practice, he has dedicated himself to this transmission to allow emerging bassists to know the fundamentals of music in order to make them accomplished musicians and renowned and happy bassists.