FRANCK BEDEZ
Bass, double bass
France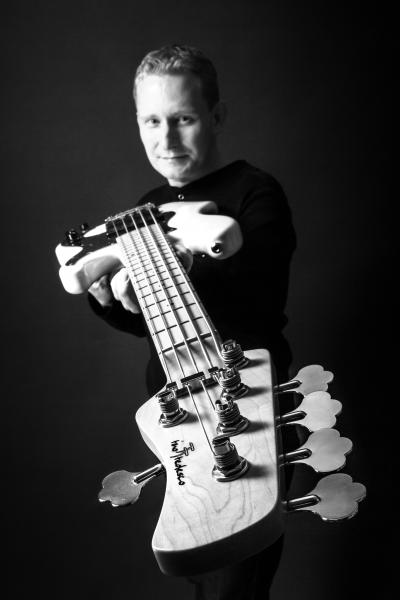 Biography
Bassist and double bassist, Franck Bedez plays with the greatest French artists: Florent Pagny, Lara Fabian, Charles Aznavour and the last tour of Vieilles Canailles with Johnny Hallyday, Eddy Mitchell and Jacques Dutronc.
Franck Bedez is bassist on The Voice Kids show (TF1) and musical director of the band Steve Ferrone & Friends.
You can hear him also on several French movies' original soundtrack (Envoyés très spéciaux en Irak, Le Petit Nicolas, Plan de table, Des lendemains qui chantent, Une heure de tranquillité, La dernière leçon, Et ta sœur, Chacun sa vie …)
His solo album released in 2009 is named "Investigations".
Franck chose the Corelli strings set for double bass particularly for its good sound spreading in pizzicato and the flexibility with the bow; and the Hexagonal Explosion set for bass for its unique tones.
CD/DVD