Igor Kiritchenko
Cello
Ukraine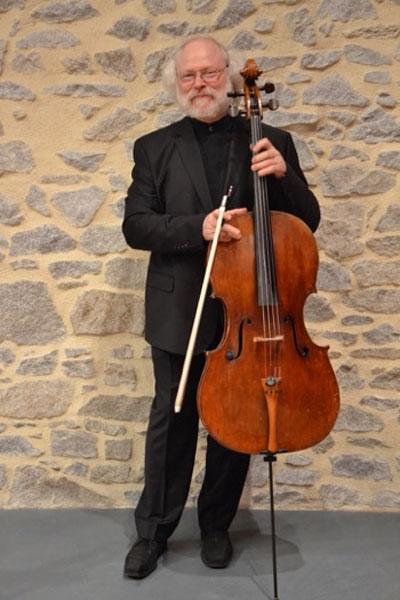 Biography
Born in Odessa (Ukraine) . He began his cello studies at the Stoliarsky School. He studied with L. Evgrafov  at the Gnessin Institute (Moscow), received his diploma in 1981  and  completed  an assistantship there in 1984. He studied chamber music with V. Berlinsky (Borodine Quartet) and completed graduate studies at the Paris National Conservatory with Alain Meunier.
In 1981, he won First Prize in the All Russia Cello Competition; in 1984 he was a winner in the International Cello Competition, Belgrade.
In 1988, he joined the Anton String Quartet. The following year, as a member of this quartet, he won the Grand Prix and the International Press Jury's Prize at the Evian International Competition.
In 1993, again with the Anton Quartet, he won both First Prize and Special Prize for the best interpretation of Russian music at the third Schostakovitch International Competition for String Quartets in St. Petersburg. As a member of the Anton Quartet, he  made numerous tours in France, Germany, Finland, Hungary, Russia, Switzerland, Czech Republic, Japan, Mexico, Morocco and performed in some of  the  most  prestigious  halls  and  festivals: Théâtre  des  Champs-­Élysées, Théâtre du Chatelet, Théâtre de la Ville, and Salle Gaveau (Paris); the Herkulesaal, Munich; Academia Santa Cecilia, Rome; the Barbican Center, London; Santori Hall, Tokyo, etc.
He  was  invited  to  play  by  M.  Rostropovitch  (Prokofiev  Festival,  London),  by  S.  Richter (December Nights in Moscow festival), by the Borodine Quartet and has played with such artists as  Yuri  Bashmet,  Michael  Vaiman,  Dina  Yoffe,  Michel  Portal,  Paul  Meyer,  Emile  Naoumoff, Frank Braley, Sonia Wieder­-Atherton, Dmitry Kirichenko, etc,
He has done numerous recordings for radio and television as well as six CDs with the Anton Quartet. 
Member of the Elysée String Quartet since 1995, of Equinox Piano Trio, Élysée String Trio, Alta Trio of Paris, Juon Project, Arioso Trio.
CD/DVD