Ivan Petricevic
Classical Guitar
Croatia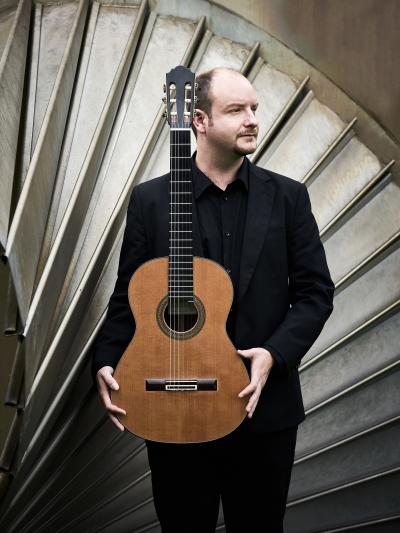 Biography
Wiesbaden News: "..- Petricevic does not play just guitar , we could say he lives the guitar . With subtlety, sensitivity, quiet shaded tonality , with delicate, more spotted than plucked sounds and a sound picture of filigree Fragility he impressed the audience from piece to piece more and more .... "
- El Condado Ahora : "The professionalism, the technique and great musicality are the characteristic of Petricevic, who has recently won the most important competitions in the world of the guitar"
Ivan Petricevic was born in 1987, Belgrade, former Yugoslavia. He studied with Ante Cagalj at the "Elly Basic" Conservatory in Zagreb, Croatia, and continued his studies with Alvaro Pierri and Walter Würdinger at the University of Music and Performing Arts in Vienna, Austria , with Roberto Aussel at the Hochschule für Musik und Tanz in Cologne, Germany and with Tomasz Zawierucha at the Folkwang University of Arts in Essen , Germany.
As a guitarist, he has won over 30 awards in various international competitions, 1. Prize and ALHAMBRA AWARD at Annual Texas Guitar Competition in Dallas ( 2022, USA), 1. Prize at "Concourse International de Guitare" organized by Paris Guitar Foundation ( 2018, France ) , 1. Prize XXI Concurso Internacional de Guitarra Ciudad de Linares Andrés Segovia (2014, Spain), 1. Prize Concurso Internacional de Guitarra Comarca el Condado (2015, Spain),1. Prize at the Hermoupolis Guitar Festival (2014, Greece), 1. Prize at the Peloponnese Guitar Festival (2016 , Greece ), 1. Prize at the Fiuggi Guitar Festival (2013, Italy) , Martha and John Nye Audience Choice Award and 2. Prize at Annual Texas Guitar Competition and Festival 2020 .
For his performances he was awarded with scholarship at the Tokyo Foundation 2009, a Viktor Bunzl Scholarship 2011, and regular scholarships from the University of Music and Performing Arts in Vienna (2008, 2010) and most recently with classical music grant 2021 of "Deutsche Musikrat " in Germany.