Jérémie Tepper
Guitar
France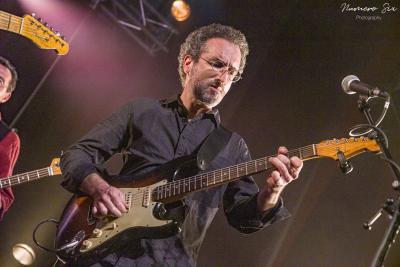 Biography
Currently on stage with Fred Chapellier, Jean-Jacques Milteau.
Jérémie Tepper has played or recorded with Steve and Patrick Verbeke, Captain Mercier, Karim Kacel, Ophélie Winter, Didier Gustin, Ahmed Mouici, Screamin' Jay Hawkins, Corine Marienneau, Jesse Garon, Grease musical, Carlton Moody...
Composer of music for the image for the Cezame editions.
Instruments : acoustic guitar, electric guitar, dobro, pedal steel guitar.
Acoustic guitar
Electric guitar