Jay Square
Electric guitar
France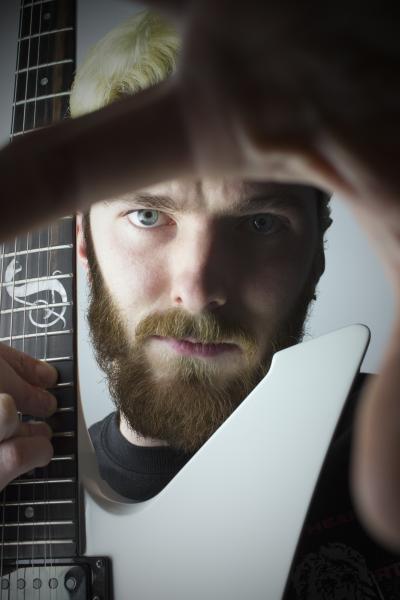 Biography
It is to the sound of Metallica that Jay forges his powerful and raw rhythmic side mixed with the melodic punk-rock of his skateboarding years.
Initially self-taught, he followed his teacher's teaching for two years and then "brow" who gave him the keys to become a soloist who knows how to mix speed, speed and speed (and emotion?).
From then on, under his own discipline, Jay mixes in all the projects he finds. Melodic hardcore, hard rock, hardcore punk, pop rock, instrumental rock, heavy metal, etc. As long as there is "rock", "punk", "hardcore" or "metal" in it?
He joined GatlinG in 2018, a Heavy-Thrash covers band from the 80s and 90s in which he played as a rhythm guitarist and soloist. Without any compromise, it is in this formation that he sends his ammunition like the famous artillery that gives his name to the band.
In addition to his numerous projects, he strives to create regular and polished content on his various networks (Instagram, YouTube, Facebook...).
2021 promises to be a year rich in releases (EPs, Lps, clips, singles, ...).