Jean Marie Ecay 
Guitar
France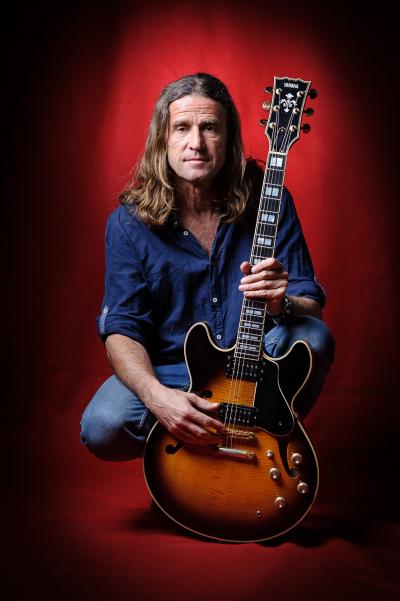 Biography
Jean Marie Ecay is a French Basque guitarist. As a leader, he has released 6 Cds, a Live DVD, and several teaching methods.
Since 2006, he plays regularly in the band of the legendary Billy Cobham. For the last three years, he has also played in the band of the no less legendary Jean Luc Ponty. Since his professional debut in 1982 in Spain with Itoiz, until today, 40 years have passed of an intense activity, with thousands of concerts and more than 350 Cds where he is credited.
He has worked regularly with artists such as Didier Lockwood, Claude Nougaro, Richard Galliano, Eddy Louiss, Alain Caron, Eric lelann, Bernard Lubat, Carlos Benavent, DD Bridgewater, and has made punctual collaborations (Live or studio) with Joan Baez, Maurane, Michel Jonasz, Randy Brecker, Gino Vannelli, Stanley Clarck, Jacques Higelin, Francis Lai, Mylene Farmer, Barbara, Michel Portal, Eddy Gomez, Richard Bona, Alex Acuna, Michel Legrand, Robben Ford, Larry Carlton, Antonio Sanchez, Alex Acuna, Frank Gambale...
Acoustic guitar
Classical Guitar
Electric guitar