Jean-Michel Charbonnel 
Double Bass - Bass
France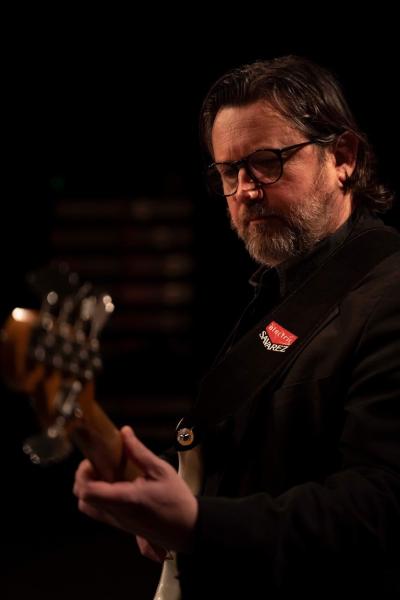 Biography
The author of 4  solo albums including "Club", Civilized People", "Expected on Time" and "Songs for Everyday", bass and double-bass player Jean-Michel Charbonnel met his friend and mentor Marc-Michel Le Bevillon in 1998.
He was then introduced to André Charlier (drummer and co-founder of the Didier Lockwood music center) and the pianist Benoît Sourisse.
They have performed together at numerous venues ever since. Jean-Michel Charbonnel has also played with the renowned jazz legend, organist Eddy Louiss since 2010 until the latest passed away.
On 2014, he was assigned the bass and double-bass main teaching position at the Didier Lockwood music center.
An in-demand studio musician on top of his solo work, Jean-Michel has recorded with musicians such as : Didier Lockwood, Kurt Rosenwinkel, Jerry Bergonzi, Billy Cobham, Jean-Marie Ecay, Carine Bonnefoy, Charlier/Sourisse, Laurence Allison, Jean-Marie Marrier, Jean-Jacques Milteau…and has become over the years well known for his musical passion and skill.