JEREMY LOUWERSE
Bass Guitar
France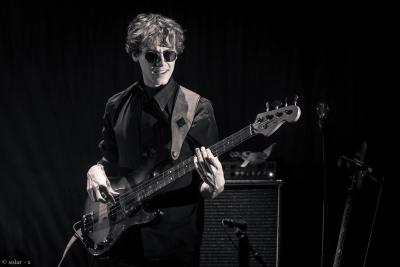 Biography
Jeremy was born in 1997 and grew up in Paris France. He was surrounded by music at an early age as both of his parents are professional musicians. At 4, he entered music school quickly showing signs of musical talent. During his youth he learned a whole of different instruments, and he eventually choose at 18 to focus on the bass. Thanks to his parents encouragements, he managed to perfect his craft and developed a strong work ethic.
Jeremy then joined Paris conservatory to study music full time. He worked there with great bass player Dominique Grimaldi. Simultaneously he played in a bunch of local Parisians bands and started producing and recording music. In 2018 he got contacted by the rising soul singer Kim Kitson Mills to be part of her band Kimberose. They are now touring all around Europe and playing in big festivals.
At only 21, Jeremy is one of the rising french bass player to keep an eye on.