JL TORO
Guitar
France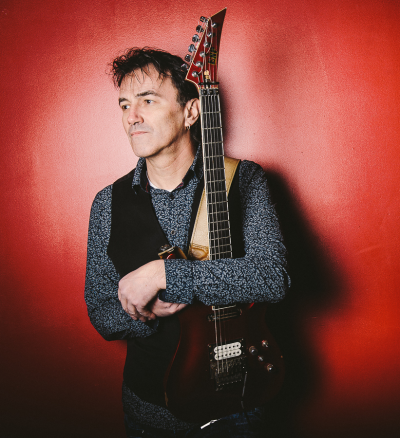 Biography
Born in 1964 in Lyon, JL TORO grew up in a family of music lovers and was lulled by opera, classical, jazz and blues.He started the guitar at the age of 11, and later joined various Hard Rock trend bands. 
In 1992, he started his own music school in Lyon and organised Master Classes (Jennifer Batten, Patrick Rondat...). 
JL released in 1994 his first solo album "Puzzle", with guests like Patrick Rondat and Jean-Claude Rapin, and jam with excellent musicians like Stuart Hamm, Biréli Lagrène, Frank Gambale, Dennis Chambers, Norbert "Nono" Krief...
From 1996, he travelled throughout France as a demonstrator for the LANEY and ZOOM brands.
In 1998, he recorded the demo CD for the multi-effect Zoom 8080 Superplayer, distributed in the magazines Guitar Part, Guitar Player and Guitar & Bass and plays with Andy Timmons for the international music fair in Paris.
In the 2000s, JL collaborated with various groups (Chain Reaction, Dream Child).
In 2016, with his experience in Hard Rock and Jazz Rock, he surrounded himself with excellent musicians to form the instrumental fusion rock band JL TORO Band.
In 2018, after meeting singer Lenslow, he also founded a new heavy/rock band, Nasty Boys.
Today he composes and produces the albums of JL TORO Band and Nasty Boys.
Acoustic guitar
Electric guitar