João Carlos victor
Classical guitar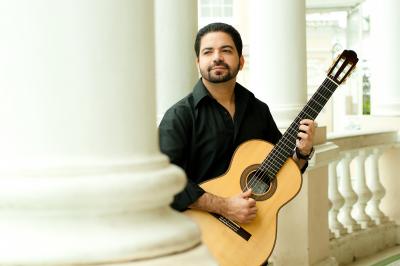 Biography
Winner of numerous international competitions, such as the Francisco Tárrega International Guitar Competition in 2015 and the Vienna International Music Competition in 2021, João Carlos Victor is invited both as a performer and as a teacher to prestigious festivals, concert series, radio and television in Switzerland, Norway, Spain, Brazil, Belgium, Liechtenstein and Germany.   
His debut CD "Guitar Recital" released by Naxos has been acclaimed by the specialized critics: "… three Dowland chromatic fantasies… are for me benchmark performances, with immaculate clarity of line, feel, and purpose." (Soundboard Magazine); "Another outstanding talent and I hope this well-recorded disc is a stepping-stone to the international guitar scene." (David's Review Corner); "Joao Carlos Victor had presented us a convincing "business card "which make us curious!" (Gitarre & Laute); "A great success." (Guitare Classique).
João has a wide musical education that includes academic research, early music studies and contemporary music performance training. He holds Master Diploms in Musicology, Musical Performance and Solist at world-renowned Universities like: Universität Bern (Switzerland), Musikhochschule Basel (Switzerland), Musikhochschule Luzern (Switzerland) and Musikhochschule Nürnberg (Germany).
Currently João dedicates himself to both an international concert career and an intense pedagogical activity. He is Guest Professor at LUCA School of Arts (Belgium).