Julien Doucin
Electric guitar
France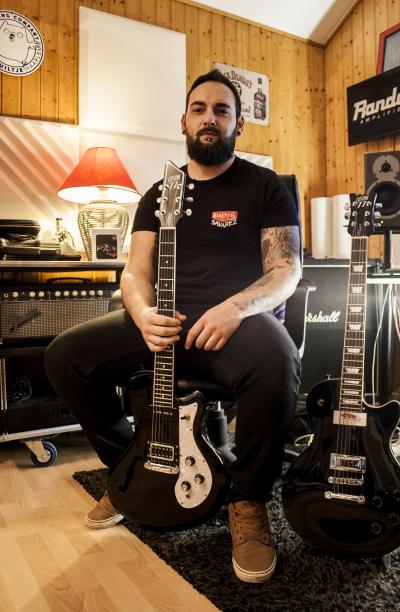 Biography
Julien, Picard born in 1992, lives in Haute Savoie. Having no musician parents, he forged his taste for the electric guitar around the age of 10 thanks to college friends by listening with them to bands/artists such as Rage Against The Machine, Metallica, Pantera, BB King, Johnny Cash... Self-taught, he joined his first blues/rock band at the age of 14 with whom he discovered his passion for the stage.
In 2010 he joined two bands, Cyrca and Deer Blood, which gave him a taste for the studio, recording and mythical Parisian concert halls in the metal scene (Batofar, Petit Bain, Boule Noire ...). 5 years later, with an album and about a hundred dates, he tries the experience of auditions for the Parisian band, Red Mourning, created in 2008, having behind them 3 albums and a good number of dates including a Hellfest.
After 2 years of hard work and a 4th album recorded with producer Francis Caste (Ultra Vomit, The Arrs, Psykup...), he decided to leave everything for the mountains, determined to create the project he dreamed of with Jérémie, Blackbeard.