JULIEN MÉRET
Electric Guitar
FRANCE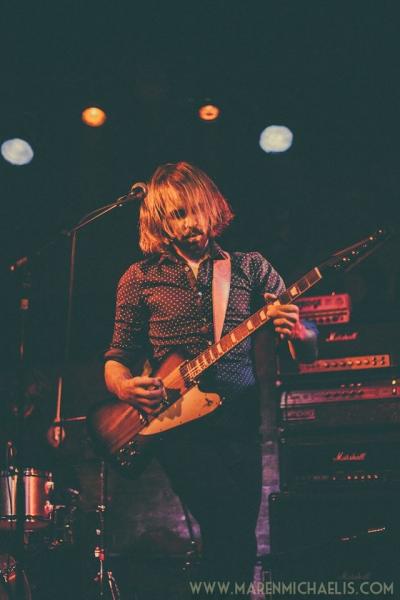 Biography
Julien Méret is a guitarist/singer/author/composer/interpreter born on July 24th of 1989 in Tarare. He began to play the guitar when he was 15 years old, influenced by the rock bands of the 60's and 70's.
A year later, he created his first band, where he is the guitarist and singer.
In 2009, he formed a band with 3 other musicians, named The Socks, with a vintage rock music.
Later, they signed with an american label, Small Stone Records, and will have more than a hundred concerts in Europe and in many important festivals (Azkena Rock Festival, Desertfest, ...).
At the same time, Julien goes to the "Ecole Nationale de Musique de Villeurbanne", where he will take courses with Gilles Laval. Three years later he will obtain a DEM in actual musique, especially in guitare.
In 2014, The Sock became Sunder. This new band, more psychedelic, colored, and pop, signed with an other label, Tee Pee Records at the USA, and Crusher Records in Europe.
In October 2015, Sunder began a tour in Europe with the american band Harsh Toke. Numerous concerts are plannedin Europe and France for 2016, and in Scandinavian, with many festivals. 
CD/DVD