Kentaro Suzuki
Double bass
Japon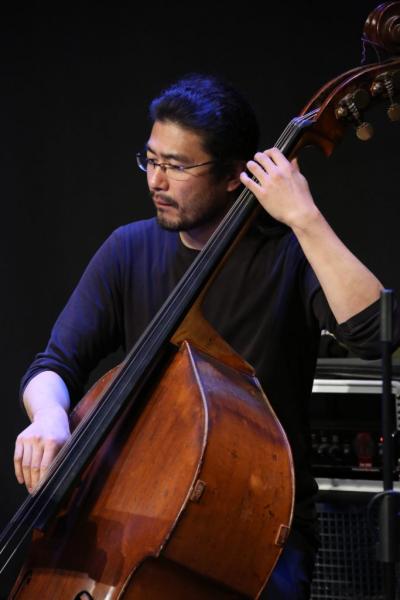 Biography
Started his musical career in Japan, his native country, then moved to France in 2006. Gold medal at the ENMD in Montreuil, he continued his double bass studies with François Rabat and then classical music at the Pôle d'Enseignement Supérieur and the University of Paris 8.
A versatile composer and musician, he collaborates on many projects: jazz, rock, improvised music, classical, baroque and world music. Leader of his Otoms group, he participates in various artistic experiences: live shows, dance, readings, martial arts, films, exhibitions, painting, sculpture...
He toured in Europe with LouLouDjine, played with the Ensemble Baroque de Toulouse, composed the music for the film kieta-namida-nara-ten-ni. He records many albums with Otoms, Espira Riko Goto Trio, Taca Shimizu Samurai, Taca Shimizu Samurai, Lena Circus, Haruinu Band...