Liat Cohen
Classical guitar
Israel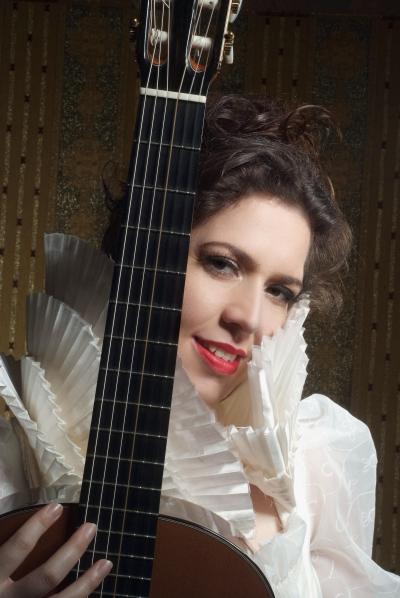 Biography
A pioneer in the renaissance of classical guitar and contemporary creation, Liat Cohen gave her first recitals at the age of 14. Nicknamed "princess of the classical guitar" (La Critique), her playing is inhabited, sensual, delicate, inventive as well as virtuoso.
First Prize of the Paris Conservatory, graduate of the Schola Cantorum (Concert Diploma unanimously awarded with honours), of the Ecole Normale de Musique de Paris (Performance Diploma unanimously), Liat Cohen is the first guitarist to have received the Nadia Boulanger Foundation de France Prize. She has also won numerous international competitions, including those in Rome, Paris and Tel Aviv.
Distinguished among the best guitarists in the world by Guitare Magazine and Classical Guitar, Liat Cohen is "a true virtuoso guitarist perpetuating the great tradition established by the legendary Andrès Segovia, transforming the guitar, an intimist instrument, into a solo instrument that stands out in the great concert halls while preserving its delicate and warm nuances" (Professor Hirshberg). Liat Cohen performs on all five continents and collaborates with the greatest conductors (Jacques Mercier, Frédéric Chaslin, Jan Talich, Uri Segal...) and the greatest orchestras and ensembles (Jerusalem Symphony Orchestra, Israel Chamber Orchestra, Orchestre National de Lorraine, Orchestre de Bern, Melbourne Symphony Orchestra, Haifa Symphony Orchestra, Istanbul Symphony Orchestra, Talich Chamber Orchestra, Prazak Quartet, Zemlinsky Quartet...). She performs on the biggest stages: Rudolphinum in Prague, Radio-France, Théâtre du Châtelet ( Paris), Palais des Beaux-Arts in Brussels, Cerclo de Bellas Artes in Madrid, Palazzo Barberini in Rome, Salle Cortot ( Paris), Théâtre National du Costa Rica, Opéra de Montpellier, Skirball Cultural Center of Los Angeles, Théâtre de Jérusalem... and participates in many international festivals (Gstaad, Montpellier, Israel Festival, Buenos Aires Guitarras del mundo, London, Melilla, Cordoba...).