Lilith Guégamian
Guitar
Armenia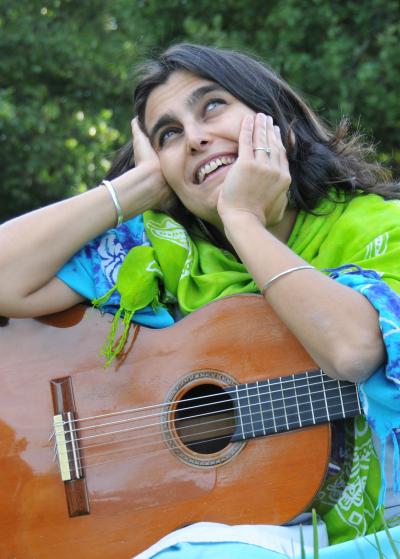 Biography
Lilith Guegamian is a guitarist and a composer.
She was born in Armenia, arrived in France  when she was 4, and started very early to study the guitar.  She had a medaille d'or at the ENM of l'Hay-les-Roses, in Tania Chagnot 's class and an admissibility at the CNSMD of Paris.  She also studied with Alvaro Pieri, Leo Brouwer and Roland Dyens... who, many years after, prefaced her first publications.
In parallel, Lilith  studied harmony and counterpoint at Fontenay-sous-Bois, in Solange Chiapparin and Christine Menesson's classes, and  in Lyon, at the CRR.
Then started a life of concerts, composition and teaching.
Lilith Guegamian has recorded three albums in solo (« Éclairée par une luciole » in 2007,  « De passage… » in 2009, and « Au milieu de l'immensité » in 2018). She also arranges and sometimes sings songs from Armenia.
Lilith Guegamian writes music for dance and theater (Compagnie Antares, Compagnie Saté-âtre). She has been the invited composer at Ceyzeriat's guitar competitions in 2014 and in 2016. In 2018, she had a command for the  Guitare Vallée festival and wrote a composition, « Si...(à Roland Dyens dans l'infini) » for 40 guitars. She plays regularly in France, Switzerland or England.
Lilith Guegamian is a full professor at the Conservatoire of Villefranche-sur-Saône.