Louis Petrucciani   
Double bass
France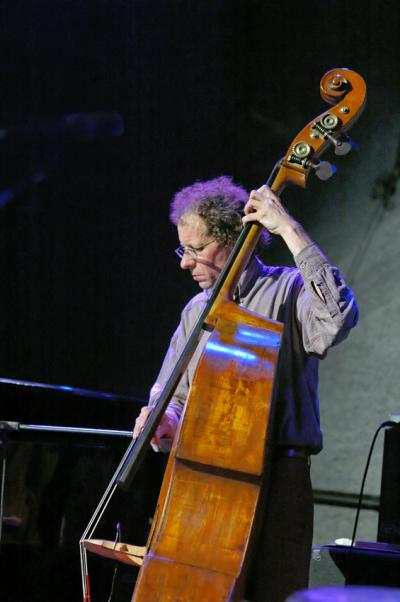 Biography
Member of a famous family of musician, know nowadays worldwide, Louis PETRUCCIANI, active on the jazz scene for more than four decades, is today one of the a major figure in European jazz.
After a strong classical formation, enriched by the intense and assiduous practice of jazz with the family trio, he left France to work the double bass in the USA in Rochester, where he worked with Chuck Israel and Percy Heath.
Back in France, he works with Barre Philips during 3 years and with Bobby Few, Eliot Zigmund, Bob Malach, Lee Konitz, Sangona Everett, Claude Nougaro, Bernard Lubat, Aldo Romano, Alain Jean -Marie, Talib Kibwe. He also workes with his father Tony and his brother Michel with whom he played countless time. 
He participated to more than twenty albums as an accompanist, five albums with his brother Michel, including a live album in Japan with Lenny White .He is the author of five albums under his name and a DVD.
Louis distills today with a flawless instrumental expression, through a musical narration that literally takes you away, a music that tells us about life, stars, love and humor as well.
Served by perfect mastery of this magnificent instrument that is the double bass, it leads us to reverence our life as it should be.
 
CD/DVD