LUKASZ KUROPACZEWSKI
Classical Guitar
Poland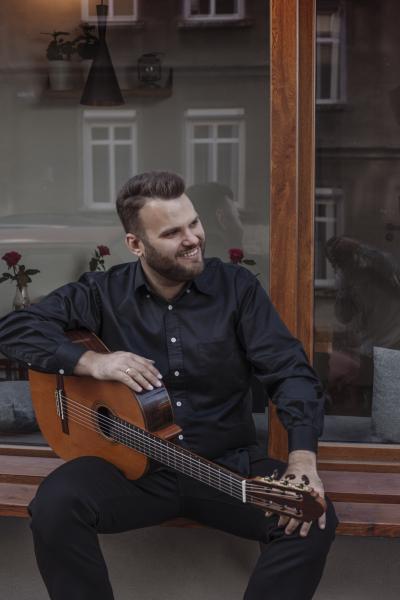 Biography
Upon receiving a Master's degree from the Academy of Music in Wroclaw, Poland, he came to the U.S. on a full scholarship to study with Manuel Barrueco at the Peabody Institute, where he was awarded an Artist Diploma in 2008.
At the same time, Łukasz was playing concerts in his native land and around the world, demonstrating his remarkable passion and precision to enthusiastic audiences. Always in great demand to play solo and with orchestras, he has been invited to perform in France, Spain, Germany, Hungary, Slovakia, the Czech Republic, Iceland, Greece, Bulgaria, Japan, Canada, Mexico, Panama, and the United States.
Among his outstanding appearances have been solo recitals in London's Royal Festival Hall, the Concertgebouw in Amsterdam, Warsaw's National Philharmonic Hall, Tchaikovsky Hall in Moscow, and Carnegie Hall. He has collaborated in chamber music with musicians from his native Poland, as well as from the Cleveland Orchestra, the Los Angeles Symphony Orchestra, and the San Antonio Symphony in a wide range of works from Vivaldi to Boccherini. He has received an avalanche of praise from music critics in the U.S. and abroad.
Mr. Kuropaczewski was a guitar teacher at the University of Pennsylvania from 2008-2010, Łukasz is also a professor at Kunstuniversitat Graz. Currently he is on the faculty of the Academy of Music in Poznan, Poland. He is also the artist director of the Polish Guitar Academy Festival held in Poznan every year. He has recorded six CDs to date. His newest one, Nocturnal, was released by Ponte Art Production and National Polish Radio.
CD/DVD