MARYLISE FLORID
Classical Guitar
France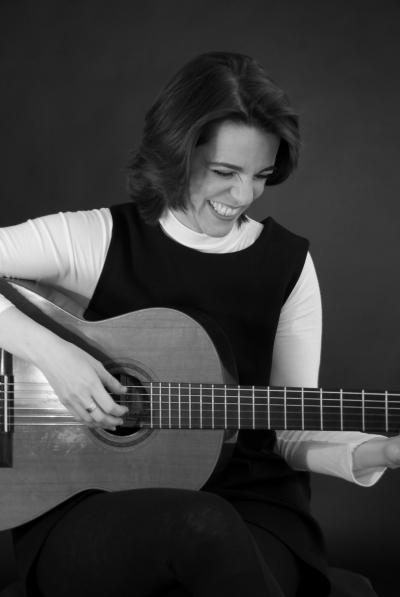 Biography
Born in Marseille, she began the guitar at 7 years old, when she was 10 years old she entered the Conservatoire National de Région de Marseille, in Maître René BARTOLI's class, she earned the Golden Medal when she was 15 years old, and she also received the Prix de la ville de Marseille. 
Since her youth, she attended high level class with teachers like Antonio PEREIRA-ARIAS, and take part in TV shows. She also had Alberto PONCE as her teacher at the Ecole Normale de Musique de Paris-Alfred Cortot, where she is being rewarded by the DiploSupérieur d'Exécution (ex concert licence) in 1992.
Marylise received many other prize and degrees, like the Premier Prix de Formattion Musicale, a Diplome d'Histoire de la Musique, but also d'Ecriture, d'Analyse, and Déchiffrage.
In 1994, at Aix-en-Provence, she won the Grand Prix d'Interprétation of the 17th Concours International de Guitare René Bartoli, and the Public Prize.
Since she is 15 years old, she performed on many international stages: Paris, Marseille, Germany, Spain, Italy, USA...
She's trained a lot, and performed in solo concerts or in a band/duo, they were many. But even if she is a concert artist, she also is a teacher, and participate to many Masterclasses and courses. We can find her in lots of magazines like Guitarist Acoustic Classic, or Guitare Classique in an educational objective.