MASAAKI KISHIBE
Acoustic guitar,
Japan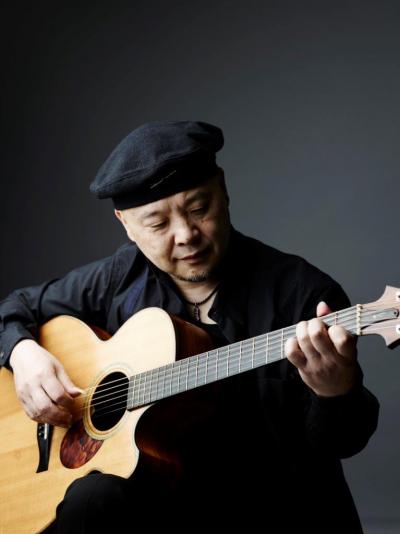 Biography
Masaaki Kishibe started playing the guitar at the age of 14.
He used to listen to Angie with acoustic guitar instructional record and got interested in solo guitar.
When he was 16 years old he learned guitar play from Mr. Isato Nakagawa and pursued solo guitar He started making original songs and performances from the mid 20's.
In 1995, he released the first album "TRUTH" in collaboration with Mr. Isato Nakagawa, and the second "GROWING UP" in 1999. In the same year, he joined the omnibus album "MADE IN JAPAN" produced by Acoustic Music Records in Germany.
In 2003, he won the second prize of the finger picking competition at Walnut Valley Festival.
After that he experienced in charge of TV music program of NHK, which is public broadcast in Japan. His representative work is "Miracle Mountain".
In recent years, there are many fans not only in Japan but also in Asia, especially in China.
Until now, 10 albums are released including the best one, the latest work is "Passion".
CD/DVD