MAX DARMON
Bass guitar
France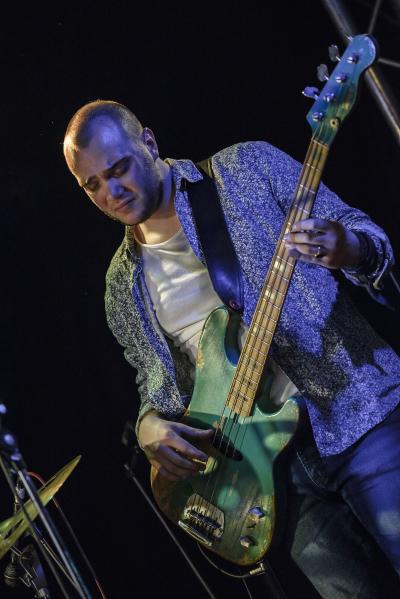 Biography
Bassist, producer, Max Darmon gravitates around several artists on stage and in studio.
From French variety, hip-hop, pop, jazz and African-American music, he has collaborated with such artists as Ben Sidran (USA), Fausto Mesolella (IT), The Dining Rooms ( IT), Kacem Wapalek (FR), Coco Meliès (CAN), DAUMIERS (FR).
More recently, he plays and shares in studio and on stage with Paul Personne, Tom Leeb, Same Player Shoot Again, céo, Stephane Mondino, Donoré, Leo Sidran (USA).