Miodrag Zerdoner
Classical Guitar
Bosnia and Herzegovina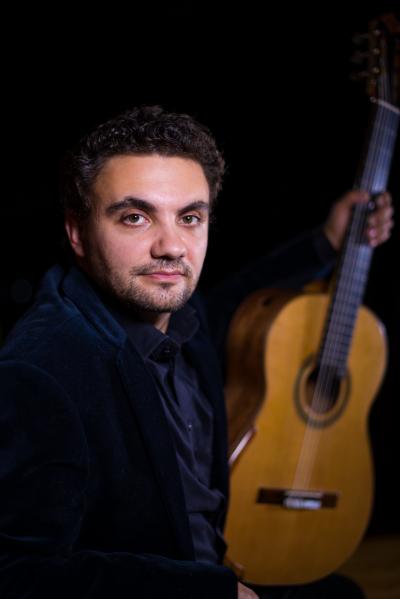 Biography
« These last few years have not only confirmed but also reinforced my first impressions of Miodrag : he is now a confirmed performer who plays all the repertoires in a unique, talented and mature style. He is now an international caliber player at every level »  Judicael Perroy, Paris
Born in Sarajevo (Bosnia-Herzegovina) and now a Canadian citizen, Miodrag started playing the guitar at age 7, guided by his father Zdravko. He continued playing during the civil war years, and started his public career soon after by winning his National Guitar Competition 3 years in a row (1998 to 2000). In 1999, as the best student at his music school, he was chosen to perform the Vivaldi Concerto at the age of 14.
He and his family moved to Quebec City, Canada in 2001. He continued his studies at the Conservatoire de musique de Québec in 2002 with Paul-André Gagnon and later with Rémi Boucher at the Competition level.
Miodrag started being noticed very quickly upon his arrival in Canada.  He was selected to participate in the "Jeunes artistes" program in 2002. Since, he has participated in various events and competitions, amongst others:
-Winner of the Montreal International Guitar Competition (2014)
-Third price at the Hélène Roberge Music Competition in 2011, being the only guitarist to reach the finals and achieving the highest results for a guitarist in the history of the competition
-Concerts (2014-2015): Montreal, Moncton, Wolfville, Toronto, Sauble Beach, Hamilton
-Concert and master class in Durango, Mexico in 2010;
-First price, Montreal Guitar Competition in 2009;
-Performed  the Concierto de Aranjuez by Rodrigo  with various orchestras in Québec and Rimouski.
Miodrag is kindly sponsored by string makers SAVAREZ, and plays a guitars by stringed instrument maker : Patrick Mailloux (Québec), Martin Blackwell (British-Columbia), Slavko Mrdalj (Serbia) and Scot Tremblay (British-Columbia).
CD/DVD