NÉOGÉOFANATIC
Electric Guitar
France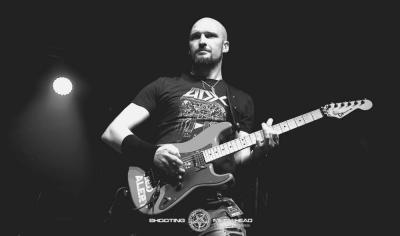 Biography
Neo is an autodidact guitarist who practiced alone listening to the greats like Dave Murray (Iron Maiden) and others like Yngwie Malmsteen. Passionned by metal, it's only at 17 that he decided to go from listener to practitionner, buying a guitar almost by accident.
After years of hardword and videos on his Youtube channel, with almost 200.000 subscribers, he joins the redaction of Guitar Part magazine as a tester and as a teacher. His habit as a solo guitar practitionner gave him credibility when teaching music students and henceforth became a renowned pedagogue, giving numerous masterclasses all across France, alone or with masters such as Patrick Rondat, Christophe Godin, Stéfan Forté, Pascal Vigné and Alex Cordo.
With a solo album and one with his group A Taste Of Freedom, it's with his cover band GatlinG and the legendary french speed metal band ADX that he roams the french and european roads, while being a teacher and journalist for the website Audiofanzine with the help of Charvel Guitars, Blackstar and now SAVAREZ.
CD/DVD