New tensions Corelli SOLEA violin set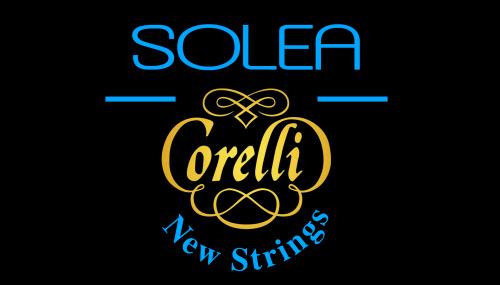 Moments of emotion
SOLEA by CORELLI, another sound.
Each string is a sound universe to itself
The diverse musicians' requirements drive us to undertake perpetual research in order to best meet their highest expectations. More than 3 years of research has led us to the discovery of new raw materials. Used in precisely calculated proportions, these new raw materials have created a new very attractive string texture. A new sound proposition and exceptional playing quality has now become reality, with the new Solea range of strings for violin.
Under the bow, string flexibility feeling gives a comfortable ease of play, while offering the required string resistance under the fingers. The perfectly adjusted string stiffness meets the requirements for a swift response, facilites a large range of nuances within the expanded color spectrum, and perfect sound emission from pianissimo to fortissimo.
The homogeneity of these strings is present when passing from one string to another: sound volume regularity, density and harmonics, are present from the low positions to the highest positions throughout the entire length of the fingerboard. The Corelli SOLEA game is handmade in FRANCE.
Thanks to the musicians who have been able to participate on the video: Marie-Annick Nicolas (Godmother of the SOLEA set), Christophe Collette, Cedric Conchon, Emmanuel Bernard from Debussy Quartet, Quatuor Kalik and Quatuor Malinconia.
DISCOVER SOLEA RANGE :