Nicolas Guay 
Classical Guitar
France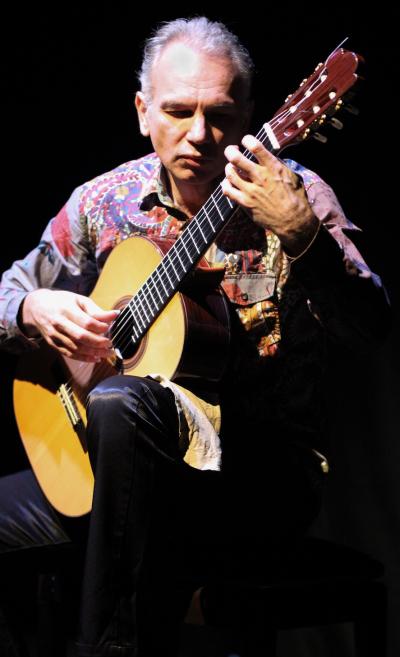 Biography
Nicolas follows the classical range ; his teachers are chantal Cuenot, Javier Quevedo and Alberto Ponce. He has played recitals in Belgium, France, Spain and the United kingdom, where – upon he recorded for the  BBC during the west wilts festival. His first opportunity as studio musician was for the film « Roselyne et les lions » by Jean Jacques Beneix.
Attracted by various musical contrasts and instrumental acoustics-found of Led Zeppelin, Paco de Lucia, stravinsky, Vicente Asencio…, he begins composing. The Heaven way album, recorded in 2002 on Juste une Trace label, is the result of five years work of mixed guitaring and writing.
Nema – Étoile Royale
In 2005, he performs with Nema for «les rendez vous du jazz » (DVD YN productions for LYON-City television).
In the same year, he performs in the international competition « Nights of the Lausanne guitar », a competition reserved only for guitar composers . With his Sonata «  Campanas de la Esperanza », he receives 2nd Prize( interpretation annd composition).
The album « Campanas de la Esperanza » is released in 2009 on the Adélie prod label, with the involvment of Ismaïl Mesbahi, percussionist, and Vincent Da Costa, electro-acoustic expert.
Nicolas Guay
Nicolas also composes for dancing, commissioned by the city of Bron and for audiovisual media, documentary film « Creuse moi une pirogue » directed by Rob Hope and producted by YN productions/Gérard.
The following six years mark a substantial work of composition : writing of the concerto, preludes, Rencontres (commissioned by the Guitare Vallée 2014 festival), Tarentelle, Pop Fantasy and in tribute to Paco De Lucia, his sonata n°2, which he will play during the Ceyzériat National Guitar contest in April 2016.
In 2017 he signs under Contrastes Records Label and records his compositions for solo guitar on the « Paradise Borders » album.
CD/DVD