"NISHI" NISHIYAMA
Acoustic Guitar
Japan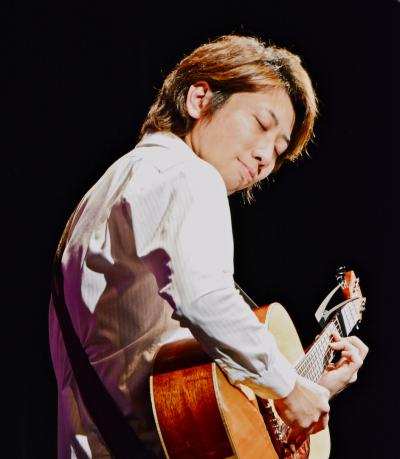 Biography
"Nishi" Nishiyama (Takayuki Nishiyama) was born in 1981 in the town of Kimino, Wakayama Prefecture, Japan.
From 24 years of age, he became a guitar and ukulele teacher of APO Music School and Ebisu-45, and is currently teaching at Kamikitazawa "musictail studio", Dolphin Guitars (Ebisu and Esaka stores), and Nagoya KORG STUDIO EXTREME.
Nishi was the opening act for the Tommy Emmanuel Japan Tour in 2007 and 2009, and was invited by Tommy to perform at the 2010 CAAS (Chet Atkins Appreciation Society) convention in Nashville, Tennessee.
Nishi became the first Japanese performer at CAAS after 26 years of the convention and having been extremely well received by the audience, has performed annually (6 years continually) at CAAS from 2010 to 2015.
He has also performed at well-established live houses in Manhattan, New York, such as "The Bitter End" and "TOMI JAZZ".
Performing with his unique acoustic instrumental "Hybrid Picking/Flat Pick Galloping" style, Nishi also currently works as a demonstrator for YAMAHA and Maton Guitars, presents Acoustic Guitar Seminars for Shimamura Music, and supports various artists.
In 2011, Nishi established the music school "musictail studio" in Setagaya, Tokyo.
In 2013, Nishi received endorsement from the European guitar cable maker David Laboga, DL Cables.