Nym Rhosilir
Electric guitar
France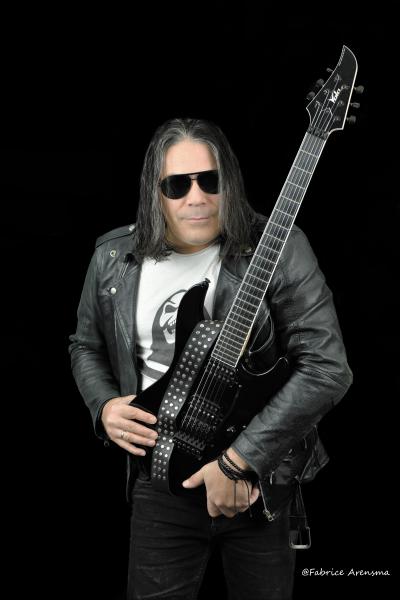 Biography
Olivier VALLECALLE, alias Nym Rhosilir, was born in 1977 in Toulon, France. He has been playing guitar since he was 13 years old and has been immersed in music since he was a child, since his father is also a guitarist and music lover.
Nym created his first band and started to play concerts. At the age of 15, Nym trained for a year with Gérard Morin.
Nym creates his second group, Slam Jack, and gets noticed by winning a regional contest and touring in the region. Then under the wing of producer Hans Stachowiak, recorded in prestigious studios in Germany, made TV sets, clips, festivals and concerts under contract with Megabien, in partnership with Sony and BMG.
Then, Nym created his YouTube channel, and won various competitions like the one of Fender France with Norbert Krief or the one of Shure "play for L.A.".
He is also regularly invited by various formations as on the album "10 years" of the group Alf & Half, or with the Brazilian claimant group HERETIC, on the albums "BARBARISM" (in which participated Dirk Verbeuren of MEGADETH) and "FEAST".
From there, he integrates under the impulse of Ludovic Egraz, United Guitars and the high level of the electric guitar in France, and appears several times in specialized newspapers like Guitare Xtreme Magazine.
Other endorsements: Riki plectrier, Dominger pickups, Guitares BG, Kelt amplification, Dany CP, SP Custom.