OLIVIER CHASSAIN
Classical Guitar
France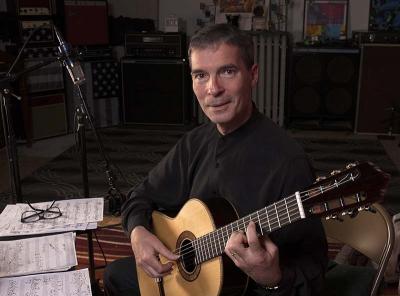 Biography
Olivier Chassain is a french guitarist, he trained with Roger Généraux and continued his formation with Carel Harms.
He entered the Conservatoire De Paris in 1977, in Alexandre Lagoya's class. He won the Premier Prix de Guitare, d'Harmonie et de Contrepoint in 1982, and in 1988, he is the first non-american guitarist to earn the First Prize of the Guitar Fondation of America International Competition. Since this moment, he is on tour in Europe, Asia, Africa, Canada, and USA.
He is a teacher in the Conservatoire d'Orléans (1978-1991) and Conservatoire de Bordeaux since 1991, and in 1994 he took the role of Alexandre Lagoya, teacher at the Guitar Class of CNSMDP.
He wrote numerous pieces for guitar alone or with other instruments (Arion, Etoiles, De loin en loin), but also some chamber music, or pieces to teach (Patchwork, Histoire de trains, Orléans Memories, Mas Doumy's Circus). 
CD/DVD